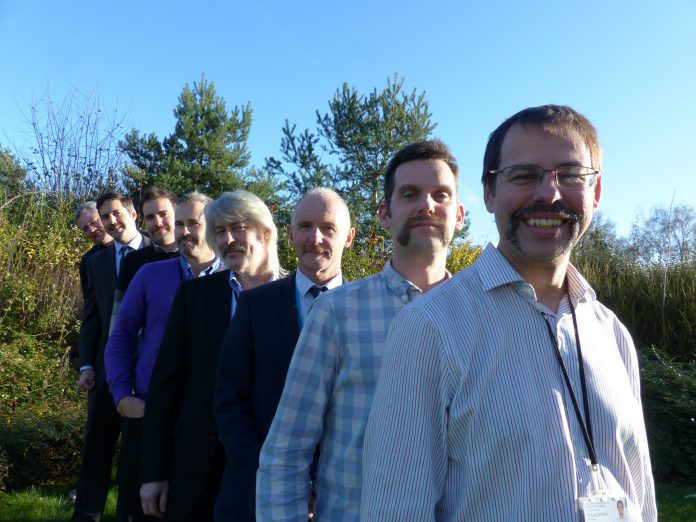 Staff and Councillors across South Gloucestershire Council have been sporting a selection of top-lip topiary throughout November as part of the international Movember campaign, aimed at increasing awareness of men's health issues, and particularly men's mental health.
Members of the Public Health team and Councillor Toby Savage, who Chairs the Health Scrutiny Committee (HSC) showed off a variety of styles as the month came to an end, to reinforce a very important message for all men, as well as for their friends and families.
Last week's HSC received a report that highlighted some of the key priorities for men's health, including:
• Men typically have less understanding of health issues and also tend to make less use of the services available to help
• They have a lower life expectancy than women
• Mental health across the population, but particularly among men, is often not well understood or discussed in the same sort of informal support networks that some women find helpful
• Men have more issues with low levels of physical activity, poor diet, weight problems and diabetes than women
• They are more likely to misuse and suffer from the effect of drugs, alcohol and smoking.
Councillor Savage said: "Men and women experience health differently. Partly because of this, the way men seek help and the outcomes they achieve can also differ. There is also clearly some truth to the stereotype that men may take more risks with their health and then neglect issues when they arise.
"It is unfortunately true to say that men's health in England and Wales still lags behind the health of women and South Gloucestershire is no exception to this trend. Reducing this imbalance is one of the main priorities of the South Gloucestershire Health and Wellbeing Board, which is why as a Council we are working to improve men's health to reduce health inequalities for our community.
"Mental health affects one in four of the population and while Movember is about raising awareness among men, there is help available for anyone who would like to know more or who feels they need some support. South Gloucestershire Council offers a range of information on its website, at www.southglos.gov.uk/mh. And, if you or someone you know is struggling poor mental health contact mentalhealth@southglos.gov.uk for more information about local services and supports."
'Team Tache', the Council Staff who took part in the Movember campaign, came together to celebrate their new look on November 28th. For more information about the campaign, search for 'Movember UK' online.