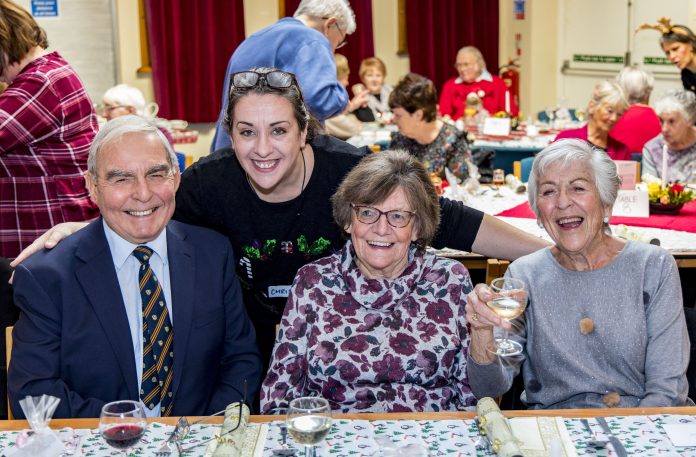 South Gloucestershire Council has committed to provide an additional £500,000 to the voluntary, community and social enterprise (VCSE) sector in the area to help ease financial pressures on local residents caused by the rising cost of living.
The funding, agreed as part of next years budget, will be distributed over the course of the 2023/24 financial year, to organisations that deliver support to members of the community in need.
Proposals on how the support will have the most benefit were developed in partnership with the Voluntary Sector Leaders Board and were given the go-ahead by the council's cabinet in a meeting on Monday 13 March.
The priority areas of support identified were:
• Support for community services, such as those helping children and families, and welfare, benefit and debt advice partners
• Support to VCSE organisations to help with increased running costs, as well as developing their ability to apply for other grants and funding
• Grant funding to help support the running costs of community buildings and Community Welcome Spaces
The extra money is in recognition that the local voluntary sector, like similar organisations across the country, is facing growing pressure due to increased operational costs, unprecedented demand and staff facing their own cost of living challenges.
South Gloucestershire Council Cabinet Member with responsibility for equality of opportunity, Cllr Franklin Owusu-Antwi, said: "I am delighted we are providing the voluntary, community and social enterprise sector with additional funding at this difficult time.
"We have long recognised the value of the VCSE sector in South Gloucestershire, which is why we have signed up to the Keep it Local Pledge, which commits us as a council to supporting and sustaining local voluntary groups that help local people.
"These organisations are facing increased costs, as we all are, and it is absolutely right that we are providing extra funding to help them support some of the most vulnerable members of our communities.
"We will continue to do all we can to support the VCSE sector during the current cost of living crisis, but also work with them to help them into the future."
Residents who are facing financial difficulties are encouraged to find out about the range of help available by visiting the council website: www.southglos.gov.uk/CostofLiving