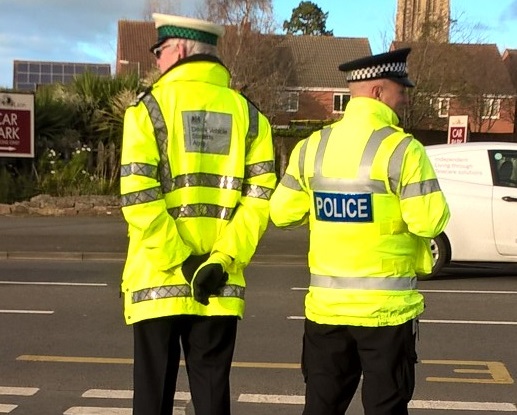 Motorists are being warned to ensure their vehicles are safe and roadworthy, particularly ahead of challenging winter driving conditions, following a day of action checking cars, vans, lorries and buses in South Gloucestershire.
Council officers, working alongside Police and staff from the Driver and Vehicle Standards Agency (DVSA), established a checkpoint at the Yate Fire Station in recent weeks, where they conducted spot checks, pulling in more than 100 vehicles to assess their roadworthiness.
It is the driver's responsibility to ensure their car is safe and meets legal requirements before setting off. Working together, the Council, Police and DVSA are also keen to enforce road rules, particularly following a spate of fatal incidents on our roads this autumn.
The checks in Yate took place on a week day between 8.00am and 3.00pm and targeted a mix of commercial and private vehicles with the following results:
107 vehicles were pulled in for maintenance checks
41 vehicles found to have defects
17 vehicles given immediate prohibition orders
9 vehicles issued with delayed prohibitions (given 7 days to fix the vehicle)
£550 in fines were issued
Three drivers were issued with penalty points.
Typical examples of dangerous and/or illegal defects found included:
Tyre tread below legal limit
Brake pads below limit
Indicators not working
Broken mirrors
Broken seat belt
No number plate
Diesel leaks
Oil leaks.
South Gloucestershire Cabinet Member for Communities and Tourism, Councillor Heather Goddard, said: "Drivers must ensure their vehicles are safe to drive before setting off on a journey. Take five minutes to carry out a walk-around check looking at tyres, lights, mirrors etc.
"Regular maintenance of your vehicle is essential to help ensure that it is roadworthy, safe to drive or ride, fuel efficient, and not a danger to passengers, pedestrians and other road users, particularly at this time of year when we have extreme weather conditions you want to ensure that the vehicle will perform effectively.
"I am grateful to Council officers and their Police and DVSA colleagues for this timely reminder that we have a legal responsibility to take our own safety and that of others seriously. There are consequences of ignoring a problem or cutting corners personally, but nothing as terrible as the impact of tragedy caused by defective vehicles sharing the roads we have a right to feel safe on.
David Rozier, DVSA Senior Vehicle Examiner said: "DVSA's priority is to protect you from unsafe drivers and vehicles. There's no excuse for driving with mechanical defects and those on our roads who break the rules are putting themselves and others at risk. Working alongside our colleagues in the police and local authority, we'll crack down on rogue drivers and operators, making our roads safer for all."
As part of the event 10 taxis were checked with regards to regulations and licensing and we found to meet the required standards.
A number of South Gloucestershire Council vehicles were also assessed, all of which passed their checks.