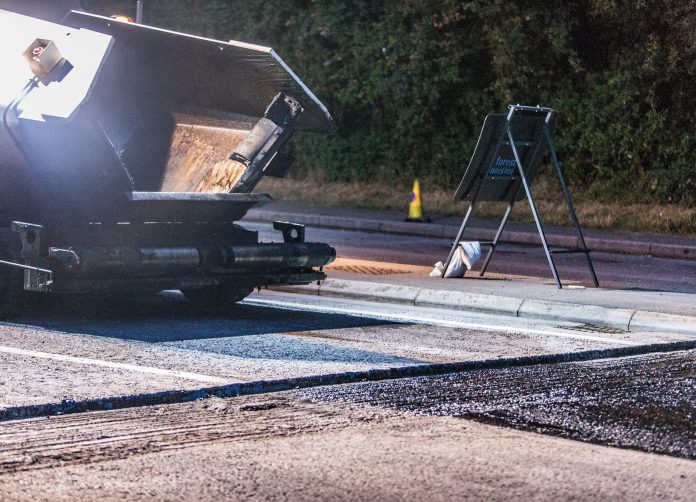 We are carrying out essential road resurfacing work on Hatchet Road/Brierly Furlong in Stoke Gifford, which will take place overnight.
In order to carry out the work safely, an overnight road closure is necessary which is scheduled to be in place from Monday 12 March to Friday 16 March. To keep disruption to a minimum, work will start from 8pm in the evening to approximately 6am in the morning. The road will remain open during the day.
After the main resurfacing work is completed, we have set aside an additional day planned for some of the technical work to be carried out with the traffic signal sensors. This will take place overnight on 19 March.
We are aware of some concerns which have been raised about the overnight closures during this essential resurfacing work and appreciate that during this time, it will take longer for customers to access the bus stops at Bristol Parkway Station.
In order to help us schedule the date for the work to be carried out, we consulted with stakeholders including the station and First Bus and no concerns were raised. The decision was taken to go ahead with the work and make sure it was done overnight when there are significantly fewer people using public transport, with no work taking place over the weekend.
Notices have been erected at the bus stops affected and within Parkway Station itself to notify people of the upcoming closures. We will also have additional staff available to help pedestrians who need assistance and they will guide people through the diversion where necessary.
The taxi rank directly outside the station will remain fully operational and vehicles will be able to access the rear entrance to the station to drop off and pick up customers.
All trains and buses will continue to run during the work, temporary bus stops have been put in place while the work is carried out to allow passengers to access buses serving the station.
Once again we would like to apologise for any inconvenience caused during this essential work. The current road surface does need to be replaced, which is why we need to carry out the work at the earliest opportunity. Once complete, access to the station will be greatly improved for all.