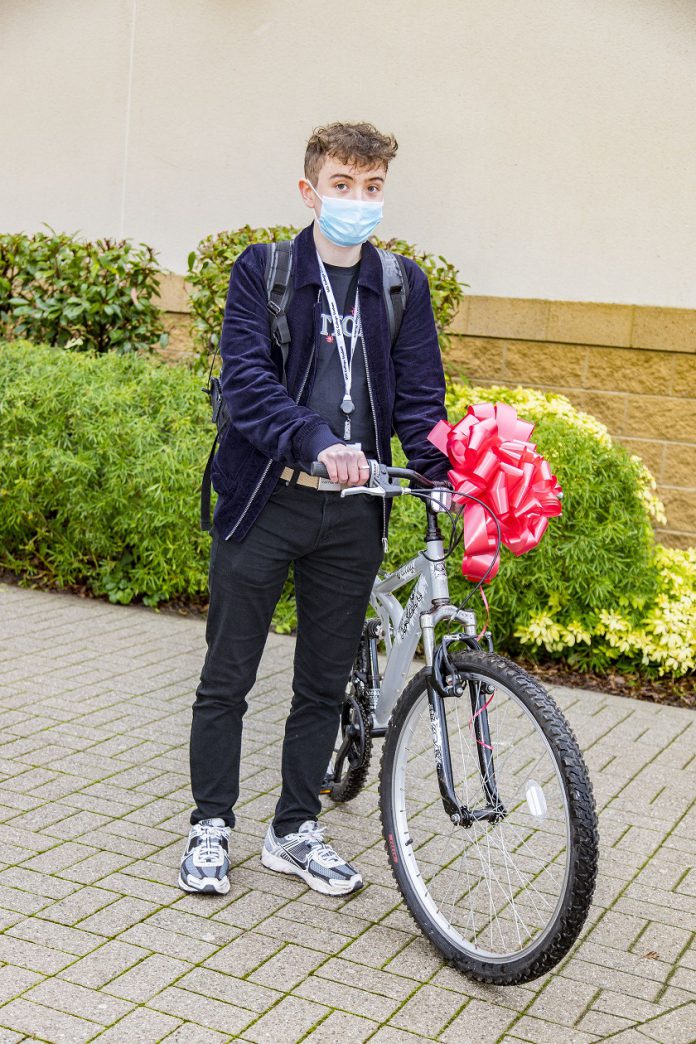 Every year 15 million bicycles are thrown away and end up in landfill. But this Christmas some of those bikes have been saved and are instead being upcycled and presented to young and vulnerable people living in South Gloucestershire.
It's thanks to a collaboration between active travel project, TravelWest, South Gloucestershire Council, SUEZ Waste Management, South Gloucestershire and Stroud College, Creative Youth Network and education provider, Circomedia.
The unwanted bikes are salvaged and restored, then matched with young people to help get them on the road to education, work, or for leisure.
This December, a team from South Gloucestershire Council delivered the 13 recycled bikes to their new owners and Matthew (pictured) was one of the happy recipients.
South Gloucestershire Council's Cabinet Member for Regeneration, Environment and Strategic Infrastructure, Cllr Steve Reade said: "This is a fantastic initiative which helps young and vulnerable people in South Gloucestershire gain access to work, skills, and training by providing a means of transport, which could have been a barrier to them securing those opportunities in the past.
"These bicycles being are be being rescued from the scrap heap and given a new lease of life to provide an active and sustainable mode of transport which will support the health of these people, as well as their career prospects. I hope they get years of enjoyment from them."
Ben Johnson, Students' Union Enrichment Officer from South Gloucestershire and Stroud College said: "We are absolutely delighted to be part of this project. Bristol & South Gloucestershire is a fantastic place to cycle and learners will benefit both through commuting to and from college and socialising on the weekends."
For further information on the scheme visit: Wheels to Work West – Travelwest