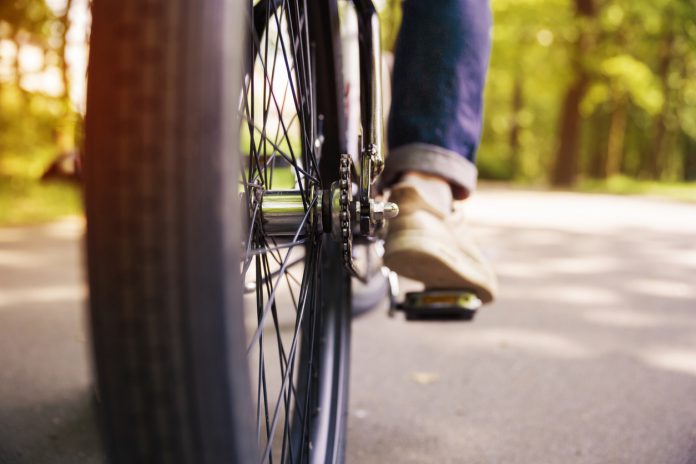 New proposals led by South Gloucestershire Council to enhance walking, cycling and bus travel along two well-used commuter routes have been unveiled, with local people being invited to have their say.
A public engagement is now open to seek feedback on proposals to improve the A432 Badminton Road, from Yate to the A4174 Avon Ring Road, and along a section of the Ring Road, from Wick Wick roundabout to UWE/Coldharbour Lane in Frenchay.
These preliminary proposals have been developed by South Gloucestershire Council to support sustainable travel. Having been allocated £105 million in Government funding for transport infrastructure investments in the district, through the City Region Sustainable Transport Settlement, these proposals would build on existing investments, such as the new Yate Park & Ride.
The aim is to try to reduce bus delays and make them more attractive to use by improving key junctions, adding some bus lanes and ensuring bus stops meet basic standards for accessibility. Proposals also include ideas to keep cyclists separated from traffic and pedestrians, including new cycle tracks and in some locations a reduction in speed limit.
The engagement period will close at midnight on Wednesday 20 April.
The proposals along the A432 will build upon the Coalpit to Nibley Lane cycleway which is currently under construction. It also includes:
Improvements to bus stops along the A432, as well as throughout Yate and Chipping Sodbury.
Improvements to the Park Lane and Beesmoor Road junctions in Coalpit Heath, including additional traffic lanes and improved facilities for cyclists and pedestrians.
A two-way cycle track with separate footway along the eastern side of the A432 between Coalpit Heath and the Kendleshire junction.
Proposals along the A4174 include:
A two-way cycle track with separate footway between Wick Wick roundabout and Coldharbour Lane.
Reduction in speed limits for westbound traffic at Hambrook junction, Coldharbour Lane and Bromley Heath roundabout.
A northbound bus gate at the Hambrook junction.
An eastbound bus lane through the M32 J1 roundabout.
During the engagement period, there will be drop-in sessions at Coalpit Heath and Yate, as well as an online meeting. These will be opportunities for people to learn more about the proposals, meet the project team and ask questions. Dates and locations for these events will be announced on the project website when confirmed.
Feedback from local residents, businesses and organisations will be used to shape the proposals and then inform more detailed design work.
An Outline Business Case will then be submitted to the West of England Combined Authority (WECA) in the summer to help secure funding to progress the scheme to go to detailed design and consultation as part of a Full Business Case (FBC).
This will be followed by the 12-week public consultation to provide an opportunity for people to comment on more detailed proposals. Work could then start from late 2023 onwards and could take between 18 months to two years to complete in phased sections.
South Gloucestershire Council's Cabinet Member for Regeneration, Environment and Strategic Infrastructure Cllr Steve Reade said: "We want to make all types of travel in South Gloucestershire more sustainable.
"We want cycling, walking and public transport to become an attractive option for those travelling to or through these areas.
"It's really important that people have their say on these proposals, so I'd encourage everyone to take part in our consultation."
For further information on the proposals or to provide feedback, visit https://consultations.southglos.gov.uk/YCSWW
You can also get in touch with us if you have any questions or would like to request a paper copy of the materials by emailing transportservices@southglos.gov.uk.