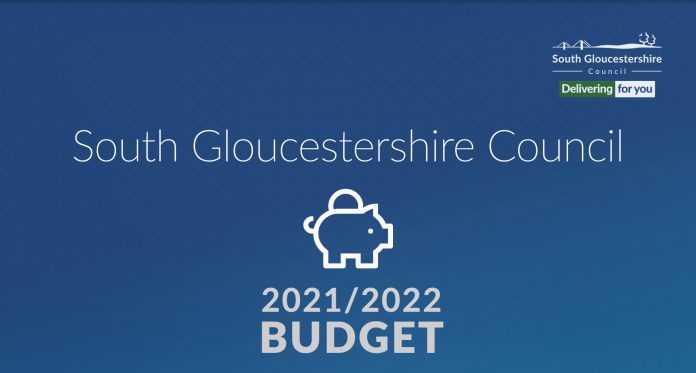 South Gloucestershire Council has agreed a budget of more than £400 million to deliver public services next year, with a focus on helping people to recover from the pandemic with a wide range of support and to rise to meet an ambitious future.
The Budget sets out how we will work in 2021/22 and beyond, allocating £250.982 million revenue funding to help us achieve our objectives to create the best start in life for our children and young people; identify and support those most in need and to help people to help themselves; promote sustainable, inclusive communities, infrastructure and growth; and to realise the full potential of our people and deliver value for money.
Our plans are ambitious, and the future will be a positive one for our residents, communities and businesses, but it is important that everyone gets to share in our success. The council has worked throughout the pandemic to support individuals, families and businesses deal with the impact of Covid, but we know that the strain will continue to be felt well after the vaccine has been delivered.
To meet the needs of those who rely on our services, as well as to deliver the future plans for an ever-improving South Gloucestershire for everyone, the rate of Council Tax is set to rise for the next financial year. The rate will rise by 4.99 per cent, which includes a three per cent boost directly to deliver adult social care services. This means the South Gloucestershire Council element of Council Tax for a Band D property for 2021/22 will be £1,620.39 – equating to an extra £1.48 per week.
Over the past year, demand for council services has shifted as we have moved to deliver the help people have relied upon to manage during the pandemic. We have scaled back in some areas, where business as usual has not been possible due to restrictions, and had to increase the support we provide in others. We know that as normal life returns, however, that the sustained pressure on our adult social care services, for example, will continue.
As part of our ongoing commitment to ensuring everyone gets the benefits of the bright future we have planned for South Gloucestershire, we will establish a new £1 million fund on top of existing measures that will support families and individuals who due to the impact of Covid are facing increased financial pressure.
The scheme will be aimed at residents who may not have qualified for support to date, perhaps due to not being in receipt of qualifying benefits.
It will be to provide support over a sustained period for households facing financial challenges arising from the pandemic and help household finances by easing the impact of Council Tax. We will target, for example, those whose incomes have been negatively impacted and are in financial hardship and those who have recently become unemployed.
Other measures that will help us ensure that in our recovery from the pandemic, no-one is left behind, include:
An additional £102,000 'surge funding' for the coming year to boost welfare debt advice services
Increased funding for domestic violence support
£1.2million for phase two of ground-breaking Recovery Curriculum, providing fresh help to help children to catch-up on lost learning and look after their wellbeing
A new Youth Employment Hub will be developed through a £468,000 investment to support young people not in education or employment
Starting preparations for how communities can come together to mark Her Majesty The Queen's Platinum Jubilee next year
As well as the Revenue funding – spending on routine services and the day-to-day operation of the council – the Budget papers outline £152.7 million in Capital spending for 2021/22. Capital spending is the investment in things like roads and building projects. Plans include a range of initiatives that will help to regenerate our community infrastructure, including:
The purchase of the Thornbury Hospital site to develop new healthcare facilities for the community
£25 million to be invested in the ambitious regeneration of Kingswood Town Centre
Completing the Yate Park and Ride facility
Continued record investment in roads maintenance
We will also continue to invest in new low carbon school buildings to support our students and teachers to achieve their best and continue to improve standards, with major projects including Frenchay, Lyde Green and Elm Park Primary Schools. At the same time, we will continue with our record programme of upgrades and maintenance for existing school buildings.
Leader of South Gloucestershire Council, Cllr Toby Savage, said: "Our plans for the future are ambitious and our priorities are clear. This Budget will help South Gloucestershire recover and rise.
"We want to very best for our young people. We want our communities to thrive. And we want each individual, family and business trading in South Gloucestershire to prosper.
"The collective response to the pandemic has shown how strong we can be when we act together, in the collective interest, which is why our spending plans aim to touch and improve everyone's life experience and why we have developed a new £1 million fund to ensure that no one is left behind on our journey.
"Council staff, community groups and the voluntary as well as the business sector have achieved so much in such difficult circumstances over the past year. While the end is hopefully in sight, we don't just want to return to normal, we want to build a better future for everyone. We can all look forward together to brighter times ahead.