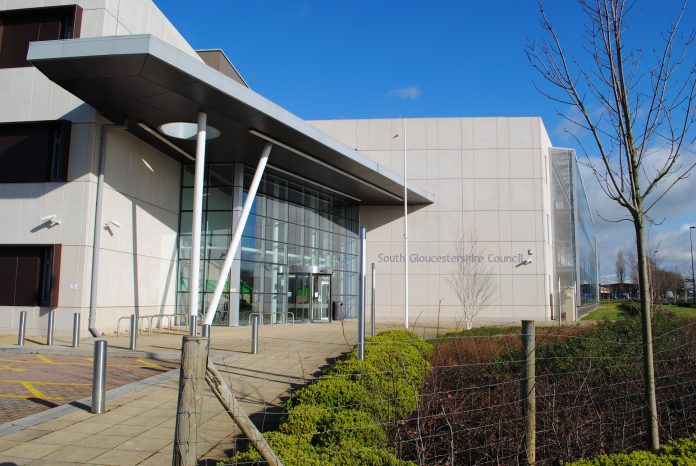 Updated plans for how South Gloucestershire Council can save £29 million whilst protecting key front-line services will be discussed by the council's Cabinet this week (Friday 10 February 2023).
The updates follow public consultation feedback and further work to explore alternative approaches to balancing the budget for 2023/24.
The updated plans also include the retention of free parking in council car parks, further investment in road maintenance and further commitments to invest in the future, through schools and projects to protect and improve the environment.
Like local authorities across the country, South Gloucestershire has faced a perfect storm of increased costs, reduced income and growing demand for services brought on by the Cost of Living crisis.
However, prudent budgeting in previous years means we can now release reserves to help manage difficult financial times.
This approach, alongside the council's focus on delivering efficiencies and value for money has left South Gloucestershire in a better position than many other authorities.
Faced with a shortfall of around £29 million for the year ahead, options including the reduction in a number of services were shared with the community and partners in December 2022.
The consultation responses have now been published, alongside an updated budget which sets out a better scenario for residents than previously expected.
This is thanks to a better than anticipated financial settlement from central government and work by council staff to provide new options for councillors.
This updated budget will be debated at Cabinet, on Friday 10 February, and Full Council, on Wednesday 15 February, where a final decision on the budget for 2023/24 will be made.
The changes included in the plans are:
Savings in the StreetCare Operations and Support Teams have been removed, ensuring they are well placed to deliver an increased road maintenance programme next year
The proposed fee increase to the Green Waste subscription is removed, keeping the cost of green bins at £30 per household
Member Awarded Funding and Area Wide Grants will be retained for the next year
No changes are now included in the draft plans to change the Carers' Grant in the next year, while the work of a cross-party group of councillors which looked at the help carers need from the council is fully considered
Upgrades to CCTV infrastructure in Chipping Sodbury will be brought forward and will be delivered next financial year, in response to local concerns about community safety
By using council reserves, much of which are earmarked for specific purposes and can only be spent on certain activities, funding is also proposed to help preserve some bus services.
This includes the 84/85 and 622 routes on an interim basis while work across the region continues to help ensure that rural communities in particular are served by sustainable transport options.
Money is also made available in the draft budget to invest in additional staff to deliver a fast-tracked affordable housing delivery service.
A number of other investments are also included in the new proposals, including:
Creating a permanent new Street Enforcement Service to tackle environmental crimes, such as littering and dog fouling, following a successful pilot
The installation of solar energy generation on all remaining council buildings with work to support schools and leisure centres to maximise their potential to generate electricity and income by adding solar power systems
Increased funding for highways maintenance, to allow some projects on local roads to be completed earlier than originally planned
More than 1,200 individuals and organisations responded to the budget consultation process, which was run over two phases to include the latest information from the Government about funding and council tax allowances.
Overall, 74 per cent of respondents were in favour of some kind of council tax increase (up from 63 per cent in last year's consultation).
There was also broad support from residents for the proposed savings proposals. Fifty-five per cent of phase 2 respondents felt the savings to be achieved by different ways of working were 'about right', and 25 per cent said it was 'too little'.
In total, the updated budget includes £8.5m of new savings., which are offset by plans to increase income.
South Gloucestershire Council Leader, Cllr Toby Savage, said: "The council does face difficult decisions, but I am pleased that firstly we are in a better position than many other authorities thanks to the diligent approach to delivering efficiencies and value for money in recent years, but also because we are due to get more money from the Government than we had initially estimated.
"The challenge of significantly increased costs, to deliver social care or to obtain materials for building and infrastructure projects, for example, at the same time as ever-increasing demand for our services, has clearly resonated with local people. I am pleased that so many chose to let us hear their views and provided valuable and constructive feedback through the consultation process.
"We have been able to take the new information and public input on board and the new draft budget allows us to consider a plan that reflects local needs and priorities, by protecting and increasing funding for road maintenance, for example."
South Gloucestershire Council Cabinet will meet at 2pm on Friday 10 February in the Council Chamber in the Kingswood Civic Centre. Papers for the meeting, including the updated Budget, are available on the website: https://council.southglos.gov.uk/ieListDocuments.aspx?CId=134&MId=16396.
Full Council will meet at 7pm on Wednesday 15 February at the same location. Meeting details are available here: https://council.southglos.gov.uk/ieListDocuments.aspx?CId=143&MId=16105.