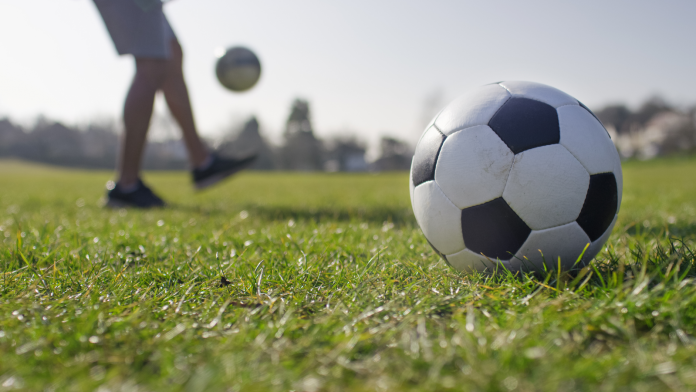 Public open spaces and sports facilities across South Gloucestershire are set to benefit from more than £310,000 of improvements, through funding that we've secured from local developments.
The money, which has been secured via a section 106 agreement with developers, will deliver improvements to local sports pitches and tracks, playing fields, multi-use games areas and play areas, and will also provide new facilities at sports clubs.
Areas to benefit from the latest round of developer funding include Filton, Little Stoke, Patchway, Almondsbury and Soundwell, with a combined total of £311,809.50 being invested into a variety of new and improved facilities.
Amongst the recipients are Stoke Gifford Parish Council who will receive £97,840.35 for various improvements at Little Stoke Playing Fields; Filton Town Council who will get £95,000 to convert two tennis courts to multi-use games areas; The Tumps BMX track in Patchway who were awarded £46,619.19 to improve facilities at the track; Aretians Rugby Football Club who will receive £23,307.89 to improve drainage on the grass rugby pitch at Little Stoke Park; Almondsbury Sports and Recreation Centre who will receive £8,726.41 capital/£2,641.20 revenue match funding towards improvements to their changing rooms and kitchen area; and Bristol Rovers Supporters Junior Football Club who will receive £7,837.94 capital/£7,019.61 revenue to purchase maintenance equipment for their grounds and to fit-out their existing kitchen in the pavilion at Soundwell Playing Fields.
Cllr Rachael Hunt, Cabinet Member for Communities and Tourism, said: "I am delighted that South Gloucestershire Council has been able to negotiate this funding from developers, which help deliver a number of improvements to open spaces across the area. It is important to provide spaces for people of all ages to be active and enjoy the outdoors. As a council we are committed to improving our communities, with almost £10 million having been invested into our open areas and green spaces since 2015."
We have an ongoing programme grant applications to enhance the quality of its green spaces. Funding has been provided by various bodies such as developers, Heritage Lottery Fund (HLF), and People's Postcode Lottery, among other external sources. The Council has successfully delivered £9.5 million of improvements to its parks and open spaces over the last five years.