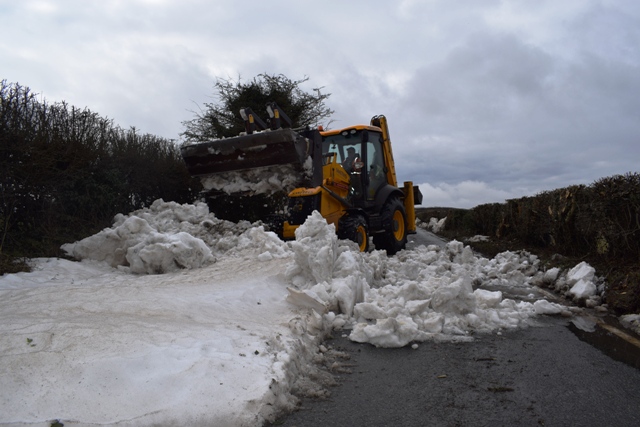 At yesterday's Cabinet meeting, councillors issued a formal thank you to those residents who helped others in South Gloucestershire in the wake of Storm Emma.
In a statement issued by the three group leaders at South Gloucestershire Council today, Cllr Matthew Riddle, Cllr Ruth Davis and Cllr Pat Rooney said: "On behalf of the council we would like to extend our thanks to the people with 4 x 4 vehicles who volunteered their time to help others get about following the heavy snowfall at the beginning of the month.
"Their response to calls from the local NHS for 4 x 4 drivers to help get patients and healthcare professionals to where they needed to go demonstrated a tremendous community spirit in South Gloucestershire.
"And thank you to council staff for their efforts in keeping the majority of services running despite the sub-zero temperatures. Whether it was delivering community meals, making sure essential care continued to be delivered to people in need or getting the district's roads gritted, we appreciate the commitment shown to keep South Gloucestershire moving."