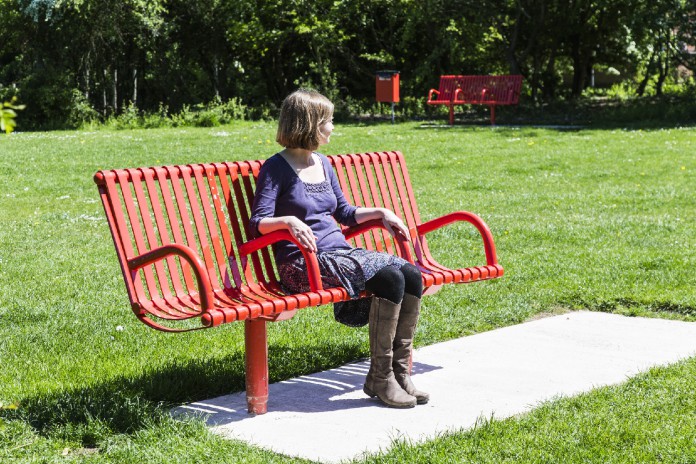 South Gloucestershire's walking for health team and dementia action alliance have been working with Southern Brooks community partnership to install bright red benches in Patchway.
The benches are placed along routes to local amenities and are located at: the corner of Bradley Road and Durban Road, two are on Cranbourne Road opposite Highwood Road, the corner of Rodway Road next to Callicroft Primary School, and two are on the green space next to the play area adjacent to Callicroft Primary School.
Red is a significant colour, more visible to people with dementia and people with some impairments. It is hoped that the benches will encourage more people to walk around the area and maintain an active lifestyle.