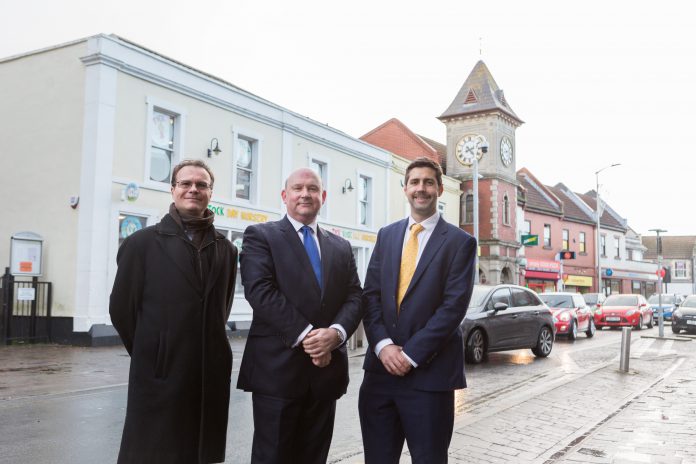 We want to hear local people's views on proposals to invest in Kingswood High Street through the West of England Combined Authority's (WECA) 'Love Our High Streets' project.
We've submitted proposals to WECA worth up to £3m and we want to use some of the funding to identify and support community-driven projects and priorities, so we are launching this consultation to gather the views and suggestions of local people.
Our current suggestions for Kingswood High Street include funding to support:
• action to tackle empty premises
• delivery of a Makerspace Studio – a digital learning classroom in the high street, with a range of equipment for use by schools, families and anyone wanting to improve their career skills
• work to stabilise Whitfield Tabernacle and support a Heritage Lottery Fund bid to further improve the Tabernacle and bring it back into community use
• future planning of Kingswood urban area to provide new employment, new housing, public and green space and to improve existing heritage
• a range of community-led projects
• additional street cleaning machinery and new bins
• possible new infrastructure and community facilities for Kingswood Park and support for a separate Heritage Lottery Fund application.
These proposals follow a considerable amount of work undertaken by the Council to explore some of the challenges facing urban high streets. The new Local Plan consultation document (published in February 2018) set out the Council's intentions for a 'new approach to urban living', 'identifying the potential to improve and restore the status and performance of the urban areas'. The priority has also been recognised nationally by the Government who announced £675m of investment into a 'Future High Streets Fund' to 'help local leaders implement bold new visions to transform their town centres and make them fit for the future'.
Leader of South Gloucestershire Council, Cllr Toby Savage, said: "Communities across South Gloucestershire are seeing the benefits of our decision to accept the government's devolution deal and create the Combined Authority.
"This latest investment from WECA provides us with an excellent opportunity to fund new and innovative proposals in the High Street which will benefit the local community.
"The funding would complement existing interventions that the Council and partner organisations were already making locally. We now want to hear local people's views on these proposals and about their priorities for further investment and then crack on with delivery."
West of England Mayor, Tim Bowles said: "I welcome this next stage in our Love our High Streets project as we work with our three constituent councils to transform key high streets and town centres across our region. I encourage people to take part in the consultation and share their thoughts on South Gloucestershire Council's proposals for how to give Kingswood High Street a boost."
We would like to hear residents' views on the proposals by 6 March 2019.
Have your say by visiting www.southglos.gov.uk/loveourhighstreets