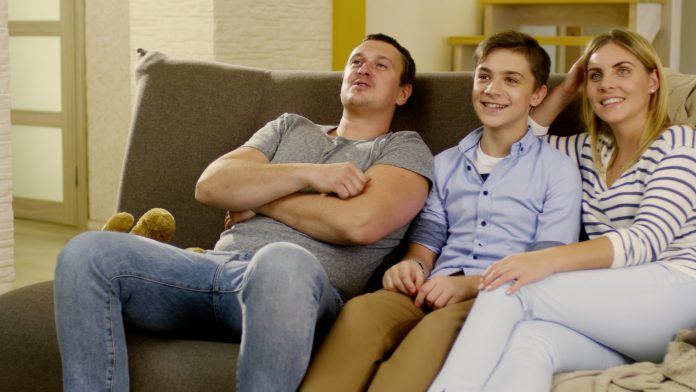 South Gloucestershire Council is launching a new campaign to attract more potential foster carers to come forward throughout the area.
Aimee Williams, a Consultant Social Worker with the Council, has written a poem 'I LAC Nothing', which is inspired by children in care and care leavers that she has worked with. Aimee's poem has been made into an advert which is read by David, a young person who has experienced being in care in South Gloucestershire. The advert will be aired across South Gloucestershire during September and October, to reach out to people to become foster carers.
We want to make sure children and young people can stay in their local area if they need to become looked after. We know how important it is for young people to live in or near their family, friends and community. We are reaching out to our community to help make a difference to young people in their area.
Aimee said: "This poem is very close to my heart because as a social worker I have been privileged for many years to work with children and families, children in care, care leavers and foster carers. During this pandemic I have been conscious of the added impact that lockdown may have had on them, meaning some care leavers faced greater isolation and loneliness, and some children were at greater risk behind closed doors as families had to isolate. I'm hoping people will watch and listen to this poem and consider whether they themselves could make a difference to a child's life by becoming a foster carer. I wrote the poem to be the voice of our young people. I am so proud that David – a young person who has experienced being in care in South Gloucestershire – was able to read the poem out in the advert that has been created."
David said: "As someone who has been in foster care, it means a lot to be a part of this advert. Trust me when I say this, we need new foster carers all the time because for some children, it could mean the difference between life and death. Foster carers build the foundations for children's futures when their families can't."
Cllr Sam Bromiley, Cabinet Member for Children and Young People, said: "We are really thankful to Aimee and the other young people involved for creating such a powerful poem to highlight the need for more foster carers, and we're thankful for David's support to be part of our advert. Our foster carers provide vital help to children and young people at a very difficult time in their lives. This support can and does make such a difference and we've seen it transform young people's lives. Sometimes children only stay with a foster family for a few days, while others will live with their foster family for their entire childhood and beyond. Many of these children have experienced a troubled start to life and fostering is often their first positive experience of family life altogether. If you are interested in finding out more please contact the team who are available for a chat to answer any questions you have."
To watch the advert go to https://www.southglos.gov.uk/fosterwithus. For further information on becoming a foster carer with South Gloucestershire Council, please contact our fostering recruitment team by calling 01454 866423, emailing fostering@southglos.gov.uk, or visiting https://www.facebook.com/Bthere2care/