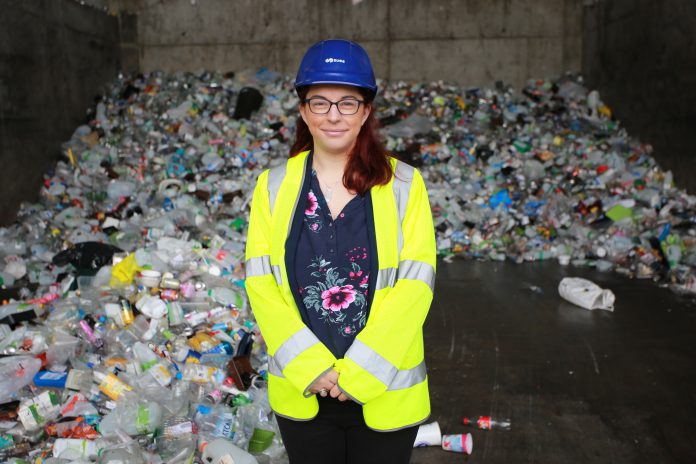 Our plans to improve Mangotsfield Sort It centre have made a key step forward as we have purchased the land needed to create a new slip road to help relieve queues of vehicles waiting to enter the site.
The 2.33 acres of land acquired is situated west of Carsons Road in Mangotsfield, neighbouring the Sort It centre.
This purchase will help us to progress plans set out in the 'Resource and Waste Strategy: 2020 and Beyond' to create a dedicated slip road into the Mangotsfield waste facility to relieve traffic congestion, as well as relocate the waste collection vehicle depot from Cowhorn Hill in Warmley to Mangotsfield.
These improvements will help us create efficiencies in the service, save money and reduce carbon emissions through less vehicle movements, thereby contributing towards our climate emergency declaration ambitions.
Various measures have been put into place over recent years to improve traffic management at the Mangotsfield Sort It centre and whilst these measures have been successful in improving the flow of traffic at the site, this additional slip road is required to improve the traffic flow and prevent queues of traffic backing up on to Carsons Road.
We aim to submit a planning application for the slip road towards the end of 2020 with a view to starting construction during autumn 2021.
Cabinet Member for Communities Cllr Rachael Hunt said: "We are delighted that this land acquisition has now been completed and that we are able to progress with our plans at Mangotsfield. We have been working to find a solution to the access issues at the site for some time, as we know local people have been frustrated with the traffic queues at peak times.
"These improvements will also help us to continue to support our residents to do the right thing for the environment by reducing, reusing and recycling items."
Relocation of the waste collection vehicles from Cowhorn Hill to Mangotsfield is planned for 2022/2023 and will be subject to a separate planning approval. Once the relocation is complete, the Cowhorn site will be sold, with the money received helping to fund the waste infrastructure project.
For more information about the Sort It recycling centres in South Gloucestershire visit www.southglos.gov.uk/sortit