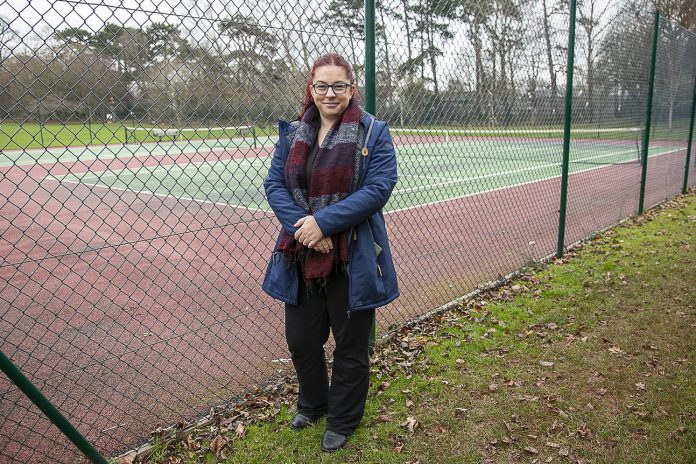 Sports facilities and public open spaces in Downend, Frenchay, Charlton Hayes and Patchway will be benefitting from almost £450,000 of new facilities and improvements thanks to developer funding secured by South Gloucestershire Council.
The funding has been secured as Section 106 (S106) developer contributions from the developments at the former Frenchay Hospital site and the Land at Junction of Hayes Way site in Charlton Hayes and the recipients are listed below:
Downend and Frenchay Tennis Club will receive £99,424.94 for the construction of a new clubhouse in Hambrook.
Frenchay Tennis Club will receive £99,424.94 to fund the construction of a new toilet and changing facility at Frenchay Park, subject to the project receiving planning and all other necessary permissions.
Downend and Bromley Health Parish Council will receive £76,300 to fund tennis court renovation and pavilion access enhancements at Bromley Heath Playing Field.
Cleeve Archers will receive £42,709 for the installation of an air source heat pump and construction of a covered shooting area at Bromley Heath Road, Hambrook.
Dings Crusaders RFC will receive £36,000 to install floodlights on the grass pitch at Shaftesbury Park, Frenchay.
Cleeve Hill Tennis Club will receive £32,500 to fund a clubhouse extension and the construction of a new tennis court at Cleeve Hill Tennis Club, Downend.
South Gloucestershire Council will receive £26,827.93 to fund improvements and the management plan at the Gorse Covert Local Nature Reserve in Patchway, as well as tree planting around Charlton Hayes and Patchway.
Frenchay Cricket Club will receive £22,500 for cricket wicket upgrades at Common Mead Lane, Hambrook.
Patchway Town Council will receive £12,622.17 to construct a tarmac court for older adult sport at Scott Park in Patchway.
Cabinet Member for Communities and Local Place Cllr Rachael Hunt said: "I am delighted that South Gloucestershire Council is continuing its investment in supporting local sports clubs and helping improve some of our public open spaces. These new facilities and improvements will mean that even more people in the area will be able to benefit from active and healthy lifestyles, as well as enjoying the outdoors and some of the nature we have on our doorstep.
"Since 2015 our total investment in local sports facilities and public open spaces has been more than £12 million."
South Gloucestershire Council has an ongoing programme of grant applications to enhance the quality of green spaces. Funding has been provided by various bodies such as developers, National Lottery Heritage Fund (NLHF), and People's Postcode Lottery, among other external sources. The Council has successfully delivered more than £12 million of improvements to parks and open spaces over the last five years.