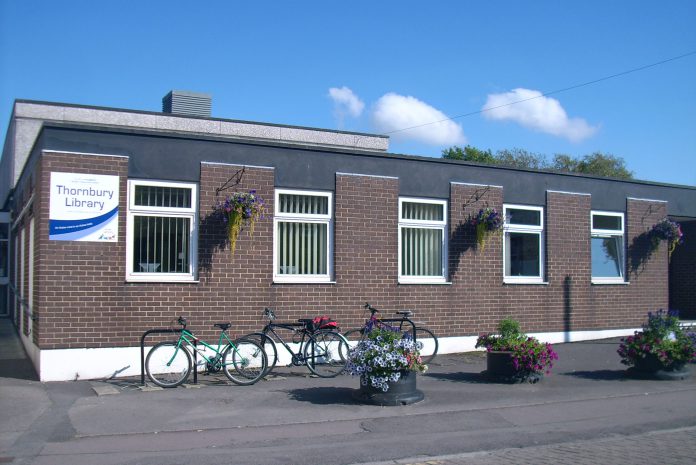 New arrangements to help local residents needing to access services from the council have been confirmed as the One Stop Shop (OSS) in Thornbury prepares to close.
Extra computers and dedicated staff to help residents with making enquiries online or by phone will be introduced at Thornbury library.
Thornbury has been the quietest of the council's OSS 'shop front' services for a number of years, and the decision was taken last year to close it as part of the Council Savings Plan (CSP). The measure will help the council save £60,000 annually.
The majority of interactions at Thornbury OSS are possible using the council's online services and to help residents adapt to the new arrangements, extra computers have already been installed at Thornbury library and a dedicated member of staff will be on hand for the next six months to help people get used to what may be for some, a new way of dealing with the council.
Many people from Thornbury who deal with the council already go online or use the phone, and a significant number of people who use the Thornbury OSS live closer to alternative services, particularly the Patchway OSS. To help people adapt, however, residents will be able to do the following at Thornbury library, with support from staff if needed:
Use online forms to renew garden waste subscriptions, report potholes, change of address, request a single person council tax discount and much more
Pick up application forms for services such as benefits, bus passes and blue badges
Supply documents to send to the council for processing for services such as providing utility bills for housing benefit claims
A phone to speak to one of our customer service advisors free of charge
For more complicated matters you may need to visit one of our other One Stop Shops at Patchway, Yate or Kingswood.
Councillor John Goddard, South Gloucestershire Council Cabinet Member for Corporate Resources, said: "This decision is part of the council's ongoing commitment to spending our money where it can make the most difference. Closing the Thornbury OSS, which is the quietest of these services, will help us save £60,000, which in turn means that we can protect other services that people rely on.
"Although this decision was taken last year, we have spent time since then making arrangements that will support residents who may need a little help, for example with accessing services online, if they don't have the equipment or the confidence."
The council undertook public consultation last year ahead of the decision being taken to close the Thornbury OSS. Public responses were that:
38% of respondents supported the proposal to close Thornbury OSS and a shift over time towards providing more services online
33% supported a partial closure of Thornbury, with that closure offset at other OSS's
67% of respondents said they used Thornbury OSS less than monthly. Only 13% of these respondents used the OSS weekly
55% of consultation respondents advised that they had contact customer services for waste and recycling enquiries, which are now able to be processed online or by telephone