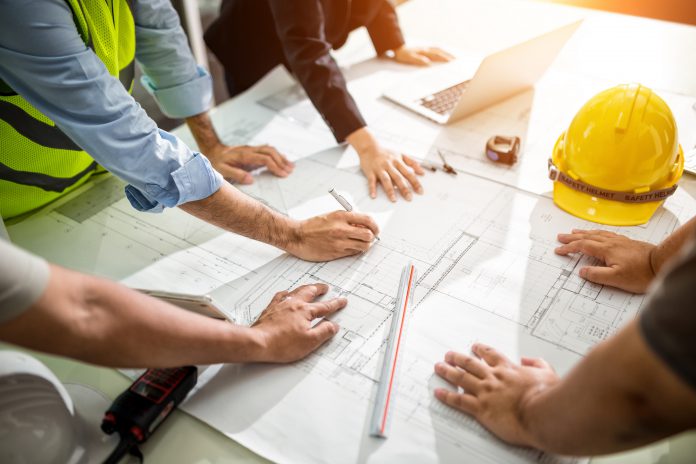 Significant progress has recently been made with the future redevelopment of the former Grange School site in Warmley, South Gloucestershire.
Following on from our master-planning exercise and community engagement activities, we are currently carrying out work to prepare an outline planning application, which will see the site repurposed for housing, education and sports uses.
In early February 2020, Homes England (HE) awarded South Gloucestershire Council £4.6 million of Accelerated Construction funding to redevelop the former school site for residential purposes. This redevelopment will be achieved by using sustainable modern methods of construction. The aim is to deliver new homes to energy efficient standards above those required in current planning policy. It is proposed that that there will be a minimum of 150 new homes on the former school site.
The redevelopment of the site will include a new primary school and potentially additional education facilities. We are committed to providing community sport provision on the site and are currently exploring how this can best be achieved.
In early March 2020 a well-attended community engagement event took place at Warmley Memorial Hall and Community Centre. Officers from the Council and members of the project team attended the event to meet local residents, explain the nature of the draft proposals and gain valuable feedback. The proposals to redevelop the site for housing, educational and sporting purposes were generally well received by local people and are being used to inform and develop an outline planning application.
Cllr Steve Reade, Cabinet Member for Planning, Transport and the Strategic Environment, said: "We are delighted to receive this Homes England funding, which will help us achieve some of our aspirations for this precious parcel of Council owned land. Our ambition is to make the best use of this land as possible and deliver a balance of housing and facilities that provide for the local community. There is a growing demand for school places and new homes, and we also want to ensure some of the space is dedicated to continue providing sport and leisure activities in the area."
We are currently carrying out various surveys to support the development including demolition of existing buildings. Unfortunately demolition has been delayed by a few months due to the pandemic. However, following the recent easement of restrictions the programme for demolition has now recommenced.