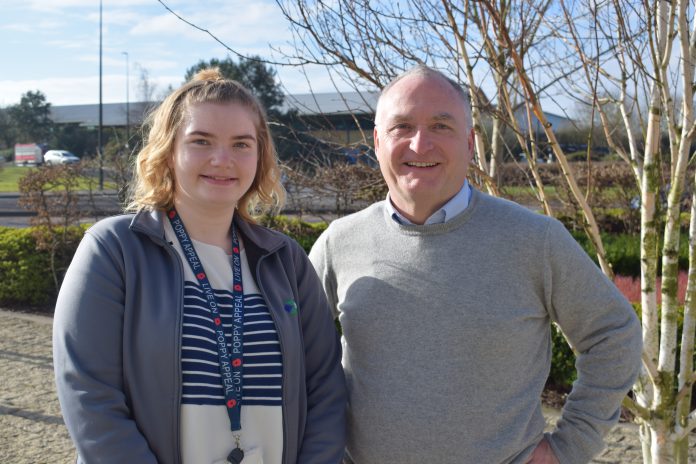 It's National Apprenticeship Week, as well as International Women's Day today, and we are proud that one of our apprentice engineers has been recognised in national awards.
StreetCare apprentice engineer Amy Pinkard has been shortlisted in the Apprentice of the Year Awards run by APSE (Association for Public Service Excellence).
22-year-old Amy, who lives in Wick, joined the council's highway developments team through our apprenticeship scheme in July 2016, and has been selected as one of the top apprentices in the country.
She was nominated by her manager for doing a good job, being a keen learner and for developing into an important member of the StreetCare engineering team.
After just a few months with the council, Amy was offered a permanent job as a junior technician although she continues to attend a training programme at Weston College.
Cllr Toby Savage Cabinet Member for Schools, Skills and Employment said: "Well done Amy, who is proving that engineering can be a great career opportunity for women. We are really pleased that her hard work has been recognised by the APSE through this shortlisting.
"Congratulations for making it on to the shortlist and best of luck for the awards ceremony itself."
Head of StreetCare Mark King said: "Amy stood out immediately, she always gives 110 per cent and fitted well into the team.
"We are very proud of her and I'm sure she has a very successful career in engineering ahead of her."
Amy will attend an awards ceremony in Blackpool later this month.
For more information about the APSE awards visit www.apse.org.uk/apse/index.cfm/events/apprentice-awards-2016/