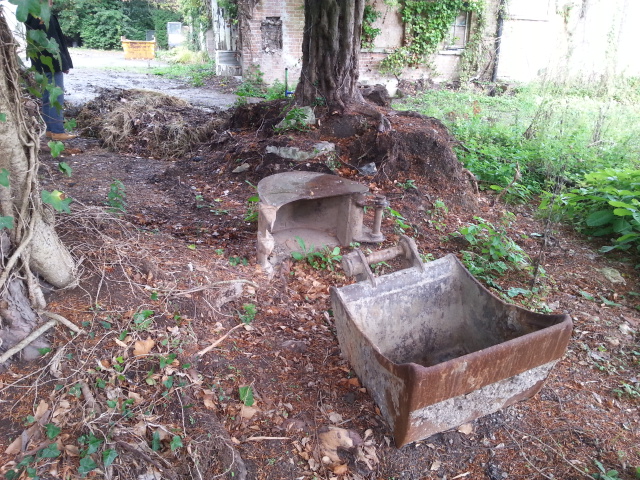 A property developer has been ordered to pay a total of £2,267.46 after they were successfully prosecuted for destroying four trees in Almondsbury that were covered by a tree preservation order (TPO).
Bence Residential Limited of Tower Lane, Warmley was successfully prosecuted on four counts of wilfully destroying trees at Oaklands House in Almondsbury, when the case was heard at Bristol Magistrates' Court on Friday 20 January. Director Martin Lally appeared before the Magistrate on behalf of the company and pleaded guilty to the charge, resulting in a fine of £1,000, along with costs of £1,167.46 and a victim surcharge of £100.
The court heard that Bence Residential Limited had submitted two planning applications for a total of 44 houses on the Oaklands House site, both of which were refused by the council's planning committee. The entire site is covered by an area TPO and in order to gain access during the planning process, the developer destroyed four protected trees to create a driveway.
South Gloucestershire Council's arboricultural officer observed the destroyed trees first hand when visiting the site to make planning comments for the developer's recent application.
Lead member for planning and transport Cllr Colin Hunt said: "We are really pleased to secure this prosecution against these developers who ignored their responsibilities regarding these trees.
"We place a high value on conserving the environment in South Gloucestershire and protecting the amenity of our local communities. This prosecution sends a clear message that we will take action against those who disregard protection orders."
The area Tree Preservation Order was made in 2009 and covers the whole of the Oaklands site. The destroyed trees were two yews, a lime and a maple. The yews were around 50 to 60-years-old and the maple and lime were approximately 20-years-old.
Oaklands House and its surrounding grounds used to belong to South Gloucestershire Council and was sold to Bence Residential Limited in 2015.