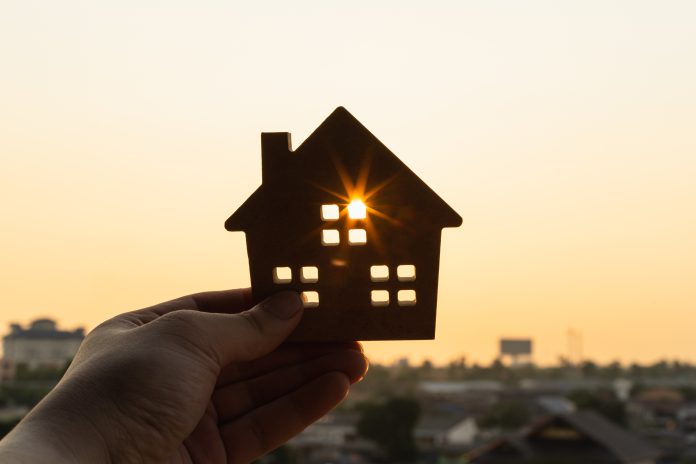 South Gloucestershire saw the completion of another major boost in new affordable homes over the past year, building on strong performances over the past several years and helping to provide a range of housing options to suit the needs of young and older residents alike.
In 2021/22, 562 new affordable homes were completed in the district, of which 282 were for social rent, 56 for affordable rent and 224 were for shared ownership.
This continues the strong track record of affordable housing delivery in the district, with South Gloucestershire regularly seeing more than 40 per cent of all new affordable homes in the West of England region built each year, as a result of the council's effective partnership working with our housing association partners and developers.
Since 2018 South Gloucestershire has delivered 1,189 and the impressive total delivered last year has come despite the impact on the building industry of the pandemic. The majority of the new affordable homes were new build and were provided across South Gloucestershire on a range of different sites and locations, and in a range of housing types from one to five-bedroomed homes and flats.
Three of the homes formed part of a supported housing scheme under the Next Steps Accommodation programme, working across council borders with Bristol City Council and with Elim Housing Association, and form part of our wider pipeline to provide specialist and supported housing options for different client groups.
Fifty of the new homes were specially designed for older people as part of a new mixed-tenure ExtraCare scheme in Lyde Green, where some residents own and some rent their home. This development also provided new facilities, such as a restaurant and hair salon, which the wider community are able to use.
Councillor Steve Reade, cabinet member with responsibility for new housing at South Gloucestershire Council, said: "Having a safe and secure, affordable home is a fundamental need for everyone at every stage in life, which is why we are so pleased that we are continuing to deliver significant numbers of new affordable homes to suit people's needs here in South Gloucestershire.
"Our approach, working with housing associations as well as developers, is delivering as part of our plan-led efforts to encourage the sustainable growth that people in our communities want to see.
"We know that South Gloucestershire needs more homes, but we also know that we need the right sort of homes, in the right places, to rent and to buy; for shared ownership; and to help support people as their needs change as they get older.
"South Gloucestershire is doing its part and leading the way in the way in the region in ensuring we have a healthy mix of new homes for all generations."