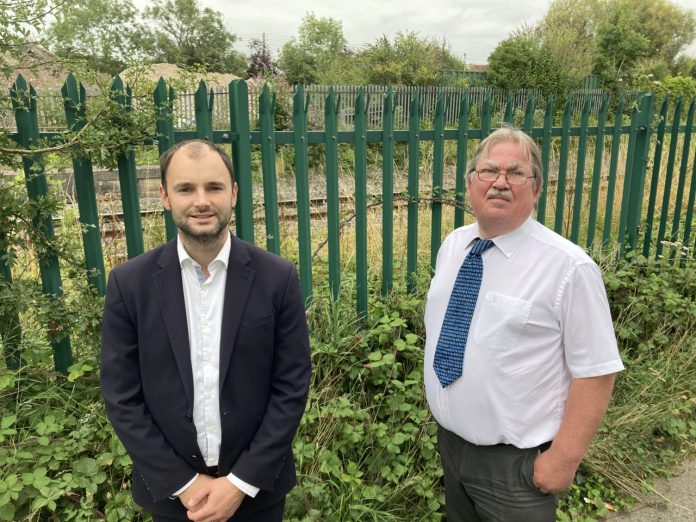 Plans are on track for a new rail station in Charfield, South Gloucestershire, with a multimillion-pound bid due to be submitted to the West of England Combined Authority this week (w/c 30 August).
The new Charfield Station will improve access to jobs, education and a wider variety of services and facilities and will also enable more sustainable travel to and from the village and surrounding area.
Proposals are currently being developed for the new station, which includes two platforms serving north and southbound journeys, a pedestrian footbridge, a public transport interchange, covered cycle parking, and car parking.
The plans are being developed by South Gloucestershire Council in collaboration with Network Rail and will be funded by the West of England Combined Authority, subject to the approval of the Outline Business Case being submitted this week.
People living in and around Charfield will be able to have their say on these plans this autumn ahead of a potential planning application being submitted next year. The proposals will be available to view online via a dedicated project webpage, which will be launched ahead of a public consultation taking place during October and November 2021.
Engagement events will also be held in Charfield to enable local people to learn more about the proposals and talk with members of the project team. Dates for these events will be announced nearer the time.
South Gloucestershire Council's Cabinet Member for Regeneration, Environment and Strategic Infrastructure Cllr Steve Reade said: "It is exciting to see our vision for a new station in Charfield take a massive step forward with the submission of this bid. Opening a new station in Charfield has been a long-held aspiration for the Council, one we have never given up on, and is key to encouraging more sustainable travel in our rural communities and achieving our Climate Emergency goals.
"I would encourage all local people to take part in the engagement events this autumn and be a part of the public consultation so they can have their say on such an important transport scheme for Charfield and the surrounding communities."
Thornbury and Yate MP Luke Hall said: "Opening Charfield Railway Station has been a long-running part of my Positive Plan for Transport in South Gloucestershire. I am delighted to see the Council is submitting this fantastic bid to help this aspiration become a reality. There has been a huge amount of community support for opening the station, which will help demonstrate to the Combined Authority the need for a new Charfield station and help get the bid over the finish line."
As part of the pre-planning application process, an Environmental Impact Assessment (EIA) Screening Opinion Request, which includes an initial masterplan for the proposed station scheme, has already been submitted to the Local Planning Authority for review.