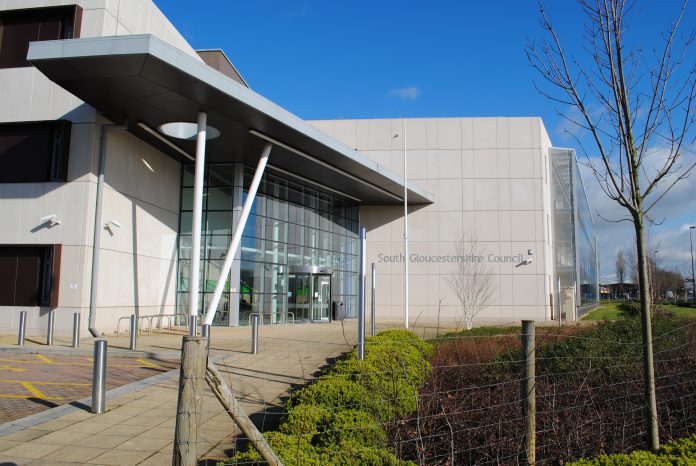 South Gloucestershire Council has approved spending plans for the coming year, which include more than £287 million on day-to-day services; more than £132 million on capital projects and infrastructure schemes; and which allocates more than £267 million to schools, skills and early learning.
Balancing the budget has been a major challenge due to the impact of the cost-of-living crisis, which has driven up what the council needs to pay to deliver services, at the same time as demand for those services continues to grow rapidly.
The council has been able to balance its spending plans and, while savings will impact some activities, council tax will rise below inflation and the most vital frontline services have been protected. It has also been able to invest in priority areas to meet community needs.
South Gloucestershire Council Leader, Cllr Toby Savage, said: "These are tough financial times for the council, as they are for all our residents and businesses. But I am pleased that we are able to set a budget that builds on our hard work in previous years and which continues to deliver on our priorities for residents and businesses across South Gloucestershire.
"The council will continue to invest tens of millions of pounds in local schools to ensure record attainment levels continue and take decisive action to tackle the climate crisis. We will build vital public transport infrastructure and invest in local high streets to ensure that our significant achievements over the past few years continue."
Investments outlined in the budget papers, agreed by Full Council on Wednesday 15 February, include:
• Funding the new Street Enforcement Service to tackle environmental crimes, such as littering and dog fouling, for a further two years following a successful pilot.
• The installation of solar panels on all remaining council buildings, with work to support schools and leisure centres to follow suit and generate electricity and income.
• An extra £1 million for highways maintenance, allowing some local road projects to be completed more quickly.
Council tax will rise to help meet increased costs. A 4.99 per cent increase includes a 2 per cent levy that will go directly towards funding adult social care services. This means the South Gloucestershire Council element of Council Tax for a Band D property for 2023/24 will be £1,752.11, an increase of £87.47, the equivalent to £1.60 per week.
As well as delivering day-to-day services and support, the council will also continue to invest in a range of major infrastructure programmes to help improve lives and local communities. These include:
• More than £37 million to help deliver the new primary and secondary schools in Lyde Green, for which delivery plans are expected to be approved in the coming months.
• More than £14 million will be spent on the improvement programme for the CSET schools in Thornbury: Castle and Marlwood.
• £3 million to increase the provision of new homes for children in care, to help them stay close to their local communities.
• Nearly £3 million will help to deliver a new community centre at Ladden Garden Village in Yate.
• £2.7 million will be spent on improvements to community infrastructure in the east of Emersons Green.
• More than £6.7 million will support the continued regeneration of the Kingswood High Street and surrounding area, including the Whitfield Tabernacle restoration.
• Almost £1.5 million will deliver improvements to walking and cycling infrastructure.
• £1.5 to deliver further progress on the council's response to the climate emergency.
Funding delivered by the council directly to local schools will increase by £15.2 million (8.1 per cent) and local spending on the High Needs Block, which supports children with additional needs, will rise by £5.2 million (11.5 per cent). More than £267 million will be spent by schools and to support early years settings and post-16 learning in South Gloucestershire, with minimum per-pupil funding of at least £4,405 for each primary school and £5,715 for secondary school child.
The council will also make changes to some services in order to reduce its costs by more than £24 million, while also increasing income through fees and charges for eligible services.
Public consultation on draft budget proposals was carried out, which helped refine plans to ensure they better reflect community priorities. Following additional work by council officers to explore options, a number of savings plans have been scrapped or amended. For example:
• The proposed increase in the garden waste subscription, from £30 to £55, will not go ahead.
• The council will provide support for areas that will become parished this year will continue to fund their Christmas light displays next year while those new bodies become established.
• The proposed reductions to the StreetCare Operations & Support Team, which undertakes road and grounds maintenance, will not happen.
• Spending will also be maintained next year for Members Awarded Funding and Area Wide Grants, which provide support to many local community groups and activities.
• A further £500,000 in funding is also allocated to help people with the cost of living crisis, which will be delivered through our partners in the local voluntary and community sector.
• The Carers Grant will also be maintained next year, while work continues on a cross-party basis to develop an improved and more comprehensive package of support for carers.
• Planned CCTV upgrades in Chipping Sodbury will also be brought forward and delivered in the next year, while funding for the Taxi Marshal service will be maintained, in response to local concerns about community safety.
By using council reserves, much of which are earmarked for specific purposes and can only be spent on certain activities, funding is also proposed to help preserve some bus services.
This includes the 84/85 and 622 routes on an interim basis while work across the region continues to help ensure that rural communities in particular are served by sustainable transport options.
Money is also made available in the draft budget to invest in additional staff to deliver a fast-tracked affordable housing delivery service.