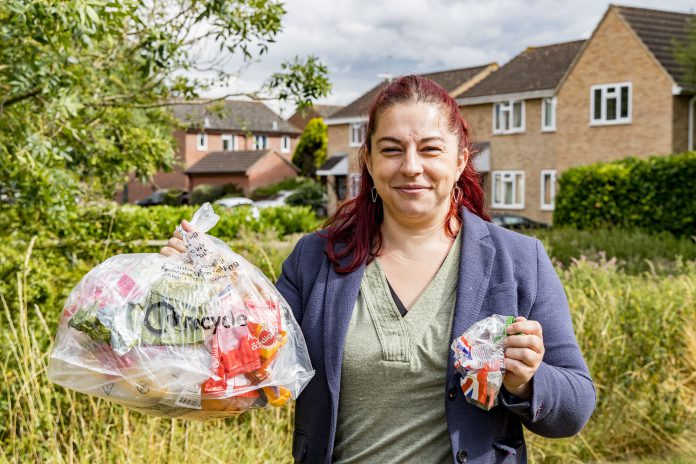 South Gloucestershire Council's part in a pioneering trial to collect plastic bags and wrapping for recycling is making good progress and has been very well received.
The council is among the first local authorities to join the project and collect plastic bags and wrapping for recycling, with around 2,000 households taking part in the first stage.
Residents taking part in the trial have responded positively and are engaging well with the collections. Since the trial started in October 2022, around three tonnes of plastic bags, wrappers and various packets have been collected, the equivalent of over a million crisp packets. The waste has been sent to a number of recycling facilities to test different recycling methods.
The innovative trial, funded by the Flexible Plastics Fund and managed by Suez, is exploring how these plastics can be collected and processed for recycling in the UK. If successful, the trial will be expanded to more households in South Gloucestershire.
In the meantime, people in areas not covered by the trial can recycle their plastic bags and wrapping at most supermarkets.
Being one of the first local authorities to take part in this trial means South Gloucestershire Council is in a position to understand how collections could work with its existing recycling service. The trial is also supporting the market for this material as we move towards 2026/7, when all councils will need to provide a collection for these plastics.
Councillor Rachael Hunt, cabinet member responsible for waste services at South Gloucestershire Council, said: "We are delighted to be taking part in this pioneering trial, which is helping us understand how we can collect more with our current recycling service and what would be needed for us to expand it.
"These types of plastics are very light and are a popular form of packaging for many everyday products, but take up a lot of space in people's bins. It can be difficult for householders to find similar products in non-plastic packaging, so the best option we have is to ensure they are recycled and their impact on the environment lessened.
"The positive start to the trial shows that people in the area are engaging positively and ready to recycle more. The work of South Gloucestershire's recycling service coupled with the attitude of residents who have made recycling the norm is reflected in the area's impressive recycling rate of almost 60 per cent, which is well above the national average."
For more information about the trial visit www.recyclenow.com/plastic-wrapping
For more information about recycling in South Gloucestershire visit www.southglos.gov.uk/recycling