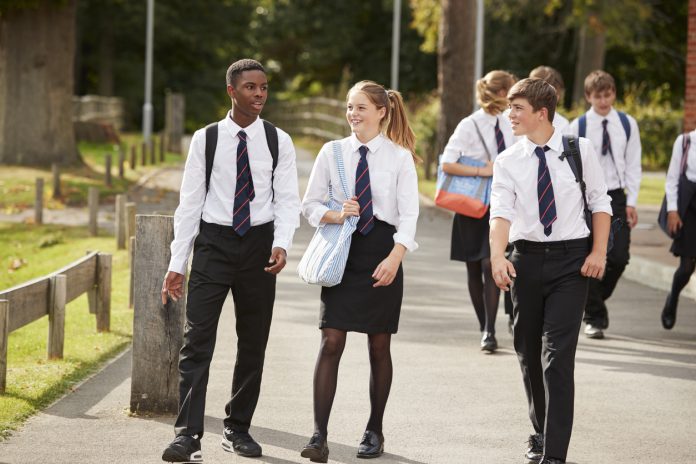 South Gloucestershire Council is committed to ensuring that every child in the district has the best start in life by continuing to invest extensively in early years and school education. The 2022/23 budget will see an extra £7.3 million shared between schools, a 6.6 per cent increase, bringing the total spend to £191 million in the coming year.
The investment is possible thanks to increased Government funding and the council is working closely with schools to ensure that it is spent effectively and continues to deliver improvements in outcomes for all children. Spending to support pupils with special educational needs and disabilities will also increase in 2022/23 by £5 million.
In addition to the £191 million expenditure in schools the council continues to invest in the school estate ensuring that there are sufficient school places to meet the demand from our growing population and that the facilities provide high quality learning environments for pupils and staff.
The current planned capital investment programme of more than £47 million in the school estate includes:
Almost £5 million to build new Sixth Form, maths and science facilities at Castle School in Thornbury; and £3.7 million to make a range of improvements at Marlwood School in Alveston. Both of these schools are run by CSET Multi Academy Trust and this spending next year will bring the investment in these projects to a total of £14.9 million to deliver additional school places and improved facilities.
More than £4.5 million to extend Abbeywood Community School in Stoke Gifford
More than £6.5 million to deliver a replacement for Elm Park Primary School in Winterbourne
£1.6 million to complete the replacement Primary School in Frenchay
£4.9 million to provide additional school places to meet growing demand from new neighbourhoods in North Yate
Commitments to deliver new Primary and Secondary Schools in Lyde Green with more than £7.5 million allocated in the 2022/23 Budget for the new Primary School build, with Government funding set to be agreed to deliver the Secondary School.
South Gloucestershire Council Cabinet Member for Education, Skills and Employment, Cllr Erica Williams, said: "South Gloucestershire students and school staff have shown tremendous resilience over the past two years to achieve wonderful results in their assessments and progress strongly from primary to secondary and from secondary to further and higher education.
"We want to match the commitment they have shown by investing in the facilities that will allow our students, supported by their wonderful teachers, to thrive; not just to get the best start in life, but to act as a springboard for their futures.
"We are delighted that we are able to increase spending on schools this year, as part of our wider, balanced budget, to £191 million, which includes a £5 million boost to help children with special educational needs and disabilities.
"Giving children and young people the best start in life is our top priority and this budget ensures that we can back up those words with action, which will benefit families and the whole district for years to come."