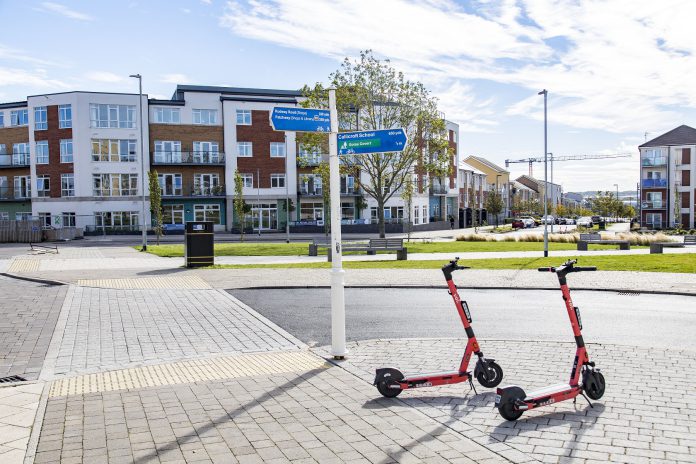 A long-term vision to help raise the quality of life for communities in South Gloucestershire has been approved by South Gloucestershire Council's Cabinet.
The new strategic infrastructure-led masterplan for the north fringe of Bristol includes the South Gloucestershire neighbourhoods of Filton, Cribbs Causeway, Patchway, Bradley Stoke, Stoke Gifford, Harry Stoke and the Bristol communities of Henbury and Brentry.
The 30-year vision looks to address the climate and nature emergency and deliver sustainable inclusive communities, new infrastructure and growth.
South Gloucestershire Council, Bristol City Council and the West of England Combined Authority have worked jointly on the project, which focuses on sharing prosperity and raising the quality of life for all residents, businesses and visitors in the area.
The vision includes a number of aspirations such as delivering sustainable transport, improving access to opportunities and education, enhancing landscape and the environment, and protecting existing natural and historic environments.
It also promotes the 15-minute neighbourhood principle, where individuals can access everything they need, including employment, community, leisure, and healthcare facilities within a 15-minute walk or cycle of where they live.
A public engagement over the summer enabled people living in communities in the north fringe of Bristol to help shape the vision.
Councillor Steve Reade, cabinet member responsible for regeneration, environment and strategic infrastructure at South Gloucestershire Council, said: "The north fringe of Bristol masterplan is the result of a successful joint project between the Combined Authority, South Gloucestershire Council and Bristol City Council.
"The outcome is an ambitious vision for the area that if realised, will bring social, economic and environment benefits up to 2050 and beyond.
"This new vision will enhance a sense of place, maintain and drive the economy, and create a more sustainable transport network to reduce the dependency of cars within this area of South Gloucestershire.
"It will not only encourage growth but will protect and enhance existing communities as well as address the climate and nature emergency."
The proposals set out in the new north fringe of Bristol masterplan will require further work before they can be translated into commitments in South Gloucestershire Council's emerging local plan.