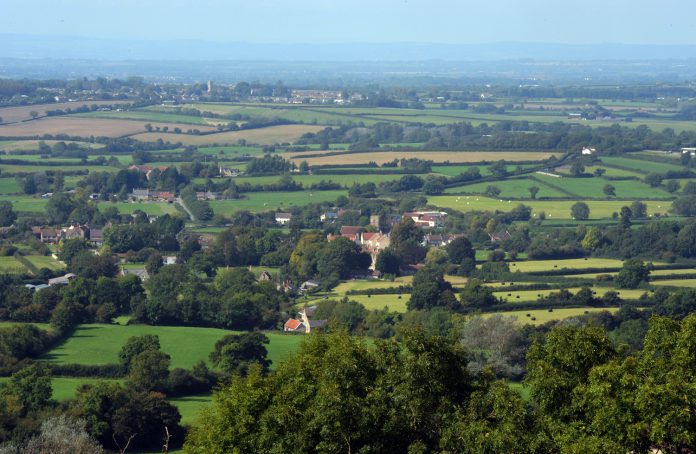 More than 50 people representing different religions attended a faith forum set up to discuss and share learning about how to support people as we continue the road map out of Covid restrictions.
Hindu, Islam, Methodist, Roman Catholic, and Anglican faiths were represented during the online webinar on 10 June, organised by South Gloucestershire Council.
Council Leader, Toby Savage, hosted the forum and welcomed people of all faiths. Those attending also heard from the council's Cabinet Member for Public Health and Equality of Opportunity, Councillor Franklin Owusu-Antwi, from South Gloucestershire's Director of Public Health, Sara Blackmore, and several faith leaders from the area and there was an opportunity for people to ask questions.
Covid-related issues were discussed, including testing, vaccination, maintaining religious beliefs through Covid, as well as the wider impact of the pandemic on communities and faith, including social responsibility, mental health, wellbeing and community cohesion.
Councillor Owusu-Antwi said: "It was a privilege to be among diverse faith communities representing South Gloucestershire.
"Personal faith can bring comfort to individuals in difficult times, faith groups can provide practical help and support by offering services to their communities, regardless of beliefs.
"I want to build on the positive relationships, encouraging community-focused engagement with our faith groups.
"It is important faith organisations are given the support they need for their work to continue as we recover from the pandemic. We can support excellent projects and initiatives for faith groups through our Area Wide Grants initiatives, Member Awarded Funding (MAF) scheme, and the One You South Gloucestershire Community Grant Scheme."
The purpose of these schemes is to improve quality of life and health inequalities for all our communities across South Gloucestershire. If faith groups would like to apply for the MAF scheme, please contact your local councillor to discuss your project proposal and request an application form. Each councillor has a budget of £3,000 to spend on projects that benefit residents in their wards.
A multi faith forum has not existed in South Gloucestershire before and the appetite for one is stronger after the event. We are working with faith leaders to consider the next steps to reconvene the group and discuss establishing a permanent group.
Rev Canon Michael Johnson, Associate Archdeacon in the Bristol Diocese, who helped lead discussions at the webinar, said: "I was pleased to be approached to be involved in this first faith communities' event as I believe that we are a stronger force for good if we can work together.
"By creating relationships and channels of communication between us we can make more of a difference, not just in the lives of members of our faith communities, but in serving the communities around us. We can learn from one another's achievements and projects and be more strategic in how we work together. I am grateful to South Gloucestershire Council for bringing us together."
Canon Dr Andrew Braddock, Director of Mission and Ministry in the Gloucester Diocese, said: "It was very good to be part of South Gloucestershire's gathering of faith leaders.
"We were able to learn from each other and share the challenges and opportunities that the pandemic has presented to our various communities. Together we will continue to work for the good of all."
Shiv Sama, chairman of the Avon Indian Community Association and South Gloucestershire Race Equality Network, led a discussion on religious organisations working together during lockdown. He said: "South Gloucestershire is an up-and-coming place, and we are glad to be part of this growing place.
"We want all communities to live in harmony sharing culture and faith, so we understand each other. We must make more effort. I hope all faith leaders get together and make it happen."
For more information on the faith forum or to get involved please email publichealthsouthgloucestershire@southglos.gov.uk.
For more information about the member Awarded Funding scheme, please see our website: Member Awarded Funding | South Gloucestershire Council (southglos.gov.uk)