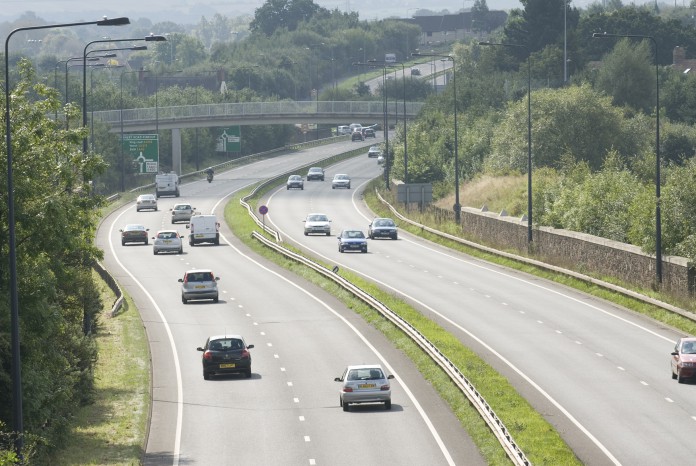 South Gloucestershire Council has decided not to progress proposals for further work on a number of junctions and roundabouts along the A4174 ring road.
The funding bid to introduce changes to the ring road junctions (including a further three throughabouts) will not be submitted to Government in response to a positive change in traffic patterns.
The council's Cabinet made the decision after initially putting the wider A4174 scheme on hold for a year to allow for further assessment.
A significant reduction and change in traffic movements was found to have taken place since the proposals were initially drawn up in 2018. There are now less delays on the ring road, as the Covid pandemic has changed people's travel habits and the Wraxall Road throughabout has had a positive impact.
Both southbound and northbound ring road traffic at morning and afternoon peak times was found to have reduced by up to 14 percent between 2018 and 2022 in post-pandemic travel conditions. Therefore it was agreed that the junction proposals for the A4174 corridor between Lyde Green and Kingsfield roundabouts were no longer needed.
Councillor Steve Reade, cabinet member responsible for regeneration, environment and strategic infrastructure at South Gloucestershire Council, said: "We have made the decision not to submit a funding bid and to withdraw the proposals.
"We monitored the ring road and have the evidence that traffic patterns have changed. We have seen that there are now not as many delays, largely due to our new post-lockdown travel habits and journey time savings thanks to the Wraxall Road throughabout.
"Our data for the Wraxall Road junction improvement indicates that many of the congestion issues on the ring road between Siston Hill and Kingsfield have now been reduced."
A 12-week consultation after the opening of the area's first through-about at the Wraxall Road junction saw residents asking for the performance of Wraxall Road to be better understood. Concerns were also raised about the impact of construction and roadworks, so the plans for further work were put on hold to enable the council to carry out further assessment.
For further information on the original A4174 junction scheme, visit https://consultations.southglos.gov.uk/a4174improvements