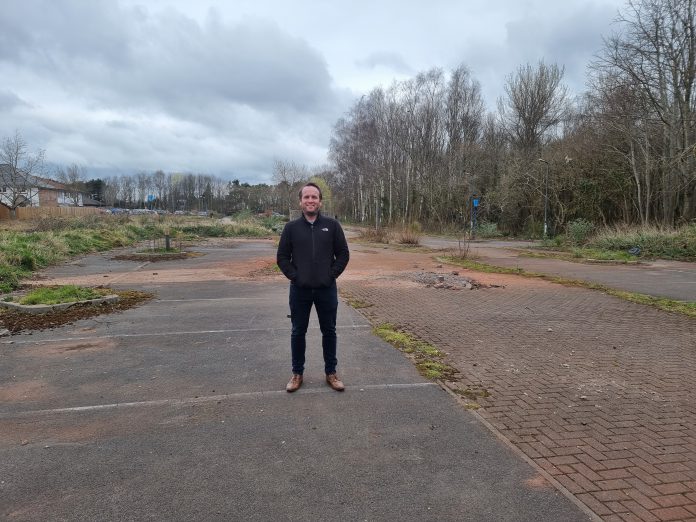 Planning approval has been granted on Council-led plans for a new multimillion-pound low carbon home for Frenchay Primary School.
The brand-new building for Frenchay CoE Primary School, which is being supported by a £9.6 million Council investment made through this year's Budget, has been granted planning permission to be built on the former Frenchay Hospital site.
Presently a single-form entry on its Churchside site, Frenchay Primary School would will increase to two-form in the new building, with capacity for up to 420 primary-age children.
Following a well-received public consultation on the plans, the new school building has been designed to the low-carbon Passivhaus standards, which will substantially reduce energy consumption, not only reducing the school's running costs but will also support the objectives of the Council's Climate Emergency declaration made in 2019.
Improving school standards remains South Gloucestershire Council's number one priority with the Cabinet continuing with its four-year record £78 million investment into building new schools as well as improving and maintaining existing buildings across the district. This is the largest ever investment into schools made by the Council and reflects that priority to improving outcomes – not just in terms of results, but in terms of the learning experience and environment, for both pupils and staff.
Work on the new site would be expected to start in Summer 2021 with the target of classes starting on the new site in September 2022.
Welcoming the planning approval, Cllr Erica Williams, Cabinet Member for Education, Learning and Employment, said: "It is fantastic news that the plans for Frenchay Primary School's new home have finally been approved. Our number one priority at the Council is to improve school standards and this very much means improving the learning environments for local children.
"By designing this building to Passivhaus standards, it will not only make the school one of the most energy efficient in South Gloucestershire, but it will also help us to meet our Climate Emergency goals."
Cllr Ben Burton, Cabinet Member for Corporate Resources, said: "I am delighted that we are able to progress these long-awaited plans for a bigger and more environmentally-conscious primary school in Frenchay.
"This multimillion-pound investment demonstrates our commitment to delivering the services local families need and is the first step in shaping Frenchay by delivering the key infrastructure that residents have been asking for. I look forward to work beginning later this Summer and to doors opening next year."