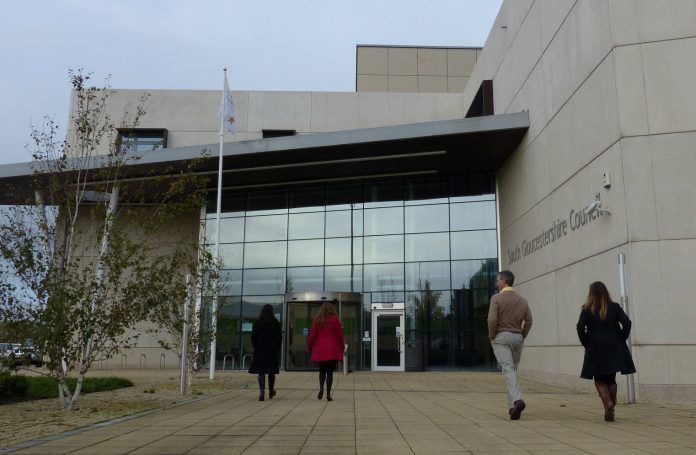 South Gloucestershire Council has announced details of its plans to save around £400,000 in running costs and to keep the Kingswood Civic Centre, while leasing office space to the Avon and Wiltshire Mental Health Partnership (AWP) later this year.
The plans will mean the council maintaining ownership of the building and having use of the civic and training facilities, including the Council Chamber. The majority of staff currently working at the Civic Centre will relocate their office base to the council building in Yate, while others, including those who need to be based in Kingswood to deliver locality-based services, will remain at the Civic Centre.
Members endorsed the approach to keep the building and lease out office space after public consultation confirmed support for council to prioritise reducing unnecessary office costs over cutting services last year.
The council will now engage further with all staff on the details of the plans, but expect the affected Kingswood staff to move across to Yate from late April to July this year, ahead of AWP moving in to the Civic Centre in September.
The council will retain use of the council chamber, training and meeting facilities. The One Stop Shop will remain in the building and ultimately the library will relocate to the Civic Centre to create a Community Hub for Kingswood. The Police facilities will be unaffected.
Councillor Matthew Riddle, Leader of South Gloucestershire Council, said: "I am pleased that we have been able to deliver our preferred option, to keep important services in Kingswood and at the same time save money that we would otherwise be spending on underused office space.
"The centre of Kingswood will benefit from having a new group of workers coming to the area who will use local businesses and as a council we will be making better use of our building in Yate.
"We have been able to make the savings we needed to, while remaining fully committed to the Kingswood community and without reducing services."
Around 220 staff currently based at the Civic Centre are expected to relocate to the council's Badminton Road office in Yate. Around 100 staff, including the registrars, contact centre and staff who work directly with people in Kingswood and the surrounding areas will remain based in the building.
Some work will be undertaken to prepare the building for AWP, who have agreed to a 20 year lease. Separately, the council is in discussions with other organisations about potentially leasing out space in other areas of the Civic Centre. Should these discussions be successful then this could generate additional income that would reduce pressure on other budgets.
While we will continue to encourage green travel options, we are working on plans to extend the car park at Badminton Road which, if possible, would add a further 100+ spaces.