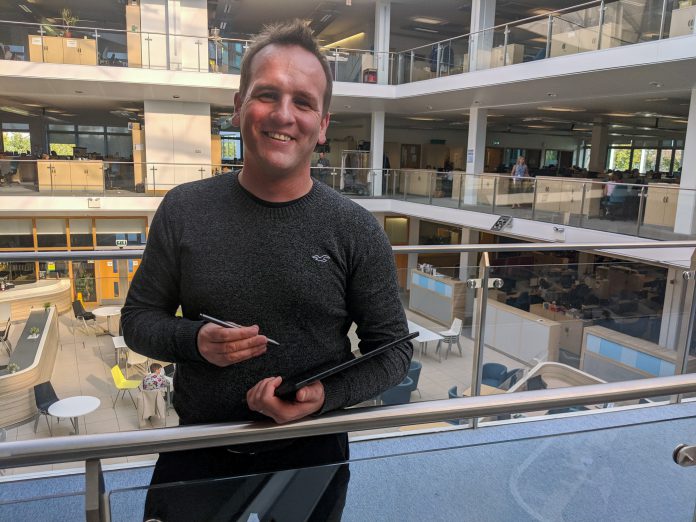 South Gloucestershire Council has signed up to the Government's Local Digital Declaration, which pledges funding and support to the councils and public sector bodies involved.
The Ministry of Housing, Communities and Local Government's (MHCLG) Local Digital initiative is a nationwide movement established to help public sector organisations deliver digital projects that can benefit others.
The initiative sees organisations sign up to a number of principles around their approach to digital work and outline an initial digital project that they plan to deliver. Signatories then get access to a community of expertise/experience from across the sector and the ability to bid for funding specifically allocated for digital work. Over 180 councils have now signed up across the UK.
Cabinet Member for Corporate Resources Cllr Ben Burton said: "We signed up to the Local Digital Declaration as it offers a great opportunity to confirm our focus and future approach to becoming a digital council. It also provides the opportunity to work collaboratively with other organisations and gain an insight into their digital development, which will help us deliver our digital ambition at the best value for money for residents, as well as ensuring we provide the best possible services to the local community.
"We recognise the benefits that digital technology can bring to both local residents and SGC as an organisation. We want to make the best use of existing digital technology, whilst looking at new ways to develop it to help us best meet our residents' needs."
We are currently progressing a major programme to deliver a number of digital services across the organisation that can easily be accessed online. Our involvement in the Digital Declaration will help us progress this work faster through working with, and sharing knowledge and expertise with, other local authorities, using case studies, and bidding for dedicated funding for digital projects.
One of the initial projects to result from this work will be a digital solution for our pest control service requests, enabling people to make requests to the service online, which will then be received by pest control officers via mobile devices. This will ensure that customers can easily submit a request for a pest control service online, select an appropriate time and date for an appointment, and resources will then automatically be scheduled to appointments.
We are also currently working to review, rewrite and reorganise all content on our public website and ensure that all users, regardless of their access needs, can access the content.
More information is available at https://localdigital.gov.uk/declaration/
For more information about the Digital South Glos programme visit www.southglos.gov.uk/digital