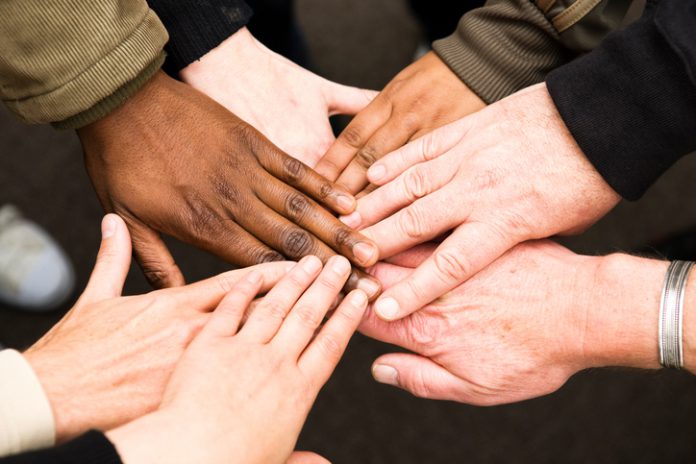 From extending our domestic abuse services to male and LGBT victims to taking part in a conference about hate crime, the Annual Equalities Report provides a summary of the equalities work we do.
The report was approved at South Gloucestershire Council's meeting of Cabinet on Monday 9 October. As well as looking back over the achievements of the past year, it also identifies a range of actions we will take to advance equality and good relations among communities and our own staff.
As a large employer, we are also reigniting our support to establish employee groups focussing on issues surrounding race, LGBTQ+, sex and disability equality which aim to influence change for the better in attitudes, policies, procedures and the working environment.
Cllr Heather Goddard, Executive Member responsible for communities, said: "South Gloucestershire Council is committed to promoting equality, diversity and cohesion and we've made good progress in recent years in working with communities to make sure their voices are heard and people are well supported.
"As an employer, the council also has a duty to make sure every employee is treated equally and fairly to achieve the same outcomes and over the past few months, a number of equalities training sessions have been run for managers.
"However, we are not complacent and we know there is more we could be doing to support communities, and we have an action plan of work that we will focus on for the coming year to enhance our ongoing equalities work."
Some examples of the equalities work achieved over the last year include:
A new play area installed at Page Park was specifically designed to accommodate inclusive play. In addition, a new community café opened in the park which is designed to promote and support community activities including gardening groups for older residents and children with special needs.
An enhanced domestic abuse service launched which includes support for male and LGBT victims as well as women.
Our low-cost computer scheme has provided more than 45 discounted computers to people who are disabled, those on a low income, older people and unpaid carers living in South Gloucestershire.
Following the success of this year's Equalities Conference which looked at hate crime reporting, plans are already under way for next year's event in March which will focus on how people living in rural communities access services. This event is a partnership event organised by the Equalities Forum with support from the council and other organisations.
A Platinum Travelcard was launched for people who are severely sight impaired or sight impaired and are on the South Gloucestershire Certificate of Visual Impairment Register.
And on the evening of 9 October, the Civic Centre in Kingswood was used as the venue for the South Gloucestershire LGBTQ+ Equality Network event aimed at anyone living, working or studying in South Gloucestershire who wants to see improvements made for local Lesbian, Gay, Bisexual and Trans+ communities.
The event included speakers from South Gloucestershire Council, Avon and Somerset Police, and health.