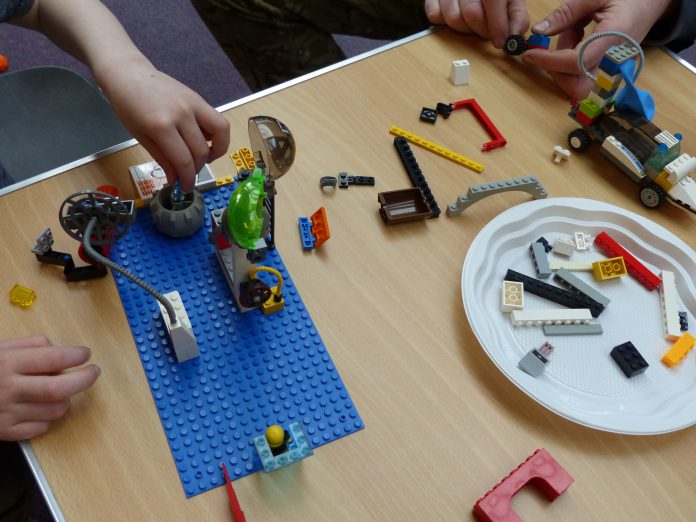 South Gloucestershire Council's libraries will be hosting a series of science themed events between 6 to 15 March, as part of British Science Week.
This year's national celebration of science is 'Our Diverse Planet', which celebrates the splendour and diversity of our natural environment and everything living within it.
Our events will feature fun science-based activities in libraries across South Gloucestershire.
Treasure hunt fun
Visit any of the libraries listed below during staffed opening hours between 6 to 15 March to take part in our Science Week Treasure Hunt:
Bradley Stoke, Cadbury Heath, Downend, Emersons Green, Filton, Hanham, Kingswood, Patchway, Staple Hill, Thornbury, Winterbourne and Yate.
Find your library, including staffed hours, at www.southglos.gov.uk/libraries
Saturday 7 March
(Activity for the whole family)
Lego Club
Make a machine out of Lego and help to tackle climate change
Yate Library, 10.30am – 11.30am
Lego Club
Come along and learn how to build Lego robots
Emersons Green Library, 11.00am – 12.00 noon
(Activity for primary school aged children and their families)
Saturday Science
Have fun with volcanoes, mini beasts, camouflage and chromatography
Downend library, 11.00am – 12.00 noon
(Activity for 8 – 11 year olds)
Chatterbooks Reading Group
Thornbury Library, 10.30am – 11.30am
Monday 9 March
(Activities for pre-school children and their families)
Messy Play
Come along and experiment with food
Staple Hill Library, 10.30am – 11.30am
Sing a Rainbow
Sing along to the rainbow song and get involved in rainbow themed crafts
Yate Library, 10.30am
Thornbury Library, 2.00pm
Rhymetime
Join us for an animal themed sing and dance
Bradley Stoke Library, 10.45am – 11.15am
Tuesday 10 March
(Activity for the whole family)
Lego Club
Design and build an epic eco community garden
Yate Library, 4.00pm – 5.00pm
(Activities for pre-school children and their families)
Rhymes & Stories
Animals big and small
Patchway Library, 10.30am – 11.00am
Sunflower Storytime
Emersons Green Library, 2.00pm – 2.30pm
Wednesday 11 March
(Activities for pre-school children and their families)
Rhymetime
Join us for an animal bop!
Filton Library, 10.30am – 11.00am
Sing a Rainbow
Sing along to the rainbow song and get involved in rainbow themed crafts
Winterbourne Library, 10.30am – 11.00am
Kingswood Library, 10.30am – 11.00am
Thursday 12 March
(Activity for the whole family)
Super Science Activities
Yate Library, 4.00pm – 5.00pm
Friday 13 March
(Activities for pre-school children and their families)
Silly Science at Friday Fun Time
Join us for messy play
Cadbury Heath Library, 10.30am – 11.00am
Catch the Coding Caterpillars at Friday Fun Time
Kingswood Library, 10.30am – 11.00am
Saturday 14 March
(Activities for primary school aged children and their families)
Lego Club
Make awesome animals
Filton Library, 11.00am – 12.00 noon
Lego Club
Make a machine out of Lego and help to tackle climate change
Staple Hill Library, 10.30am – 11.30am
Lego Club
Robots for everyone
Cadbury Heath Library, 10.30am – 11.30am
Lego Club
My Diverse Garden. Can you make a garden from Lego?
Patchway Library, 10.30am – 11.30am