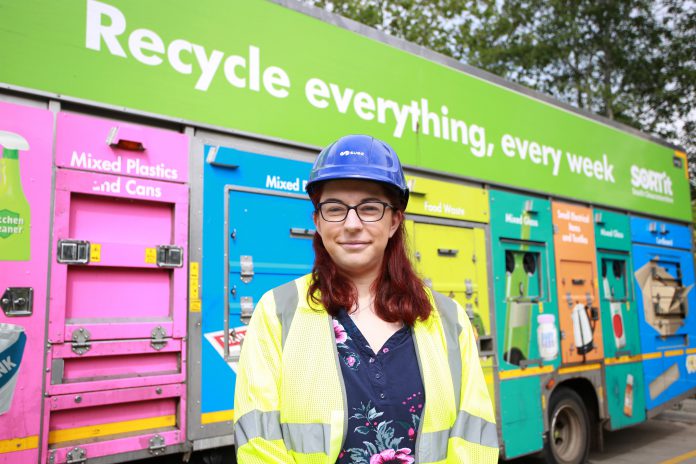 Our waste collection service for bulky household items such as furniture, large domestic appliances and mattresses has now been reinstated after being temporarily suspended due to the coronavirus outbreak.
We have been working hard to reinstate the waste and recycling services affected by the outbreak, starting with garden waste and weekly recycling in April, followed by reopening our Sort It recycling centres at Mangotsfield, Thornbury and Yate on 16 May, and now our bulky waste collection service for large household items.
Cabinet Member for Communities, Cllr Rachael Hunt said: "After what has been an extremely challenging period, I'm really pleased that we can now resume with our bulky waste collection service. This is in addition to the weekly recycling collections and the opening of three of our Sort It recycling centres which have been reinstated over the past weeks."
We can collect up to three items for £29.00. There is a concessionary rate of £14.50 for those on certain benefits*. To book, call 01454 868000.
You can also take large items to the Sort It recycling centres if it is unsafe to store them at home. Social distancing measures are in place at the sites and temporary extended opening hours from 6am to 6pm will continue until further notice.
We are not able to collect items like fixtures and fittings, building waste, fence panels or sheds. For more information about collections for large household items visit https://beta.southglos.gov.uk/collection-of-large-household-items/
Although most waste services are back to normal, we are still working through the ongoing effects of coronavirus (Covid-19). If your collection is missed, please report it at www.southglos.gov.uk/reportit
Stay up to date with changes to council services at www.southglos.gov.uk/servicedisruption
*Income Support, Pension Credit Guarantee Credit, Income-based Job Seeker's Allowance, Income-based Employment and Support Allowance or, if you are not working and receiving Universal Credit. When booking you will need to provide your National Insurance number to have the reduced price applied).