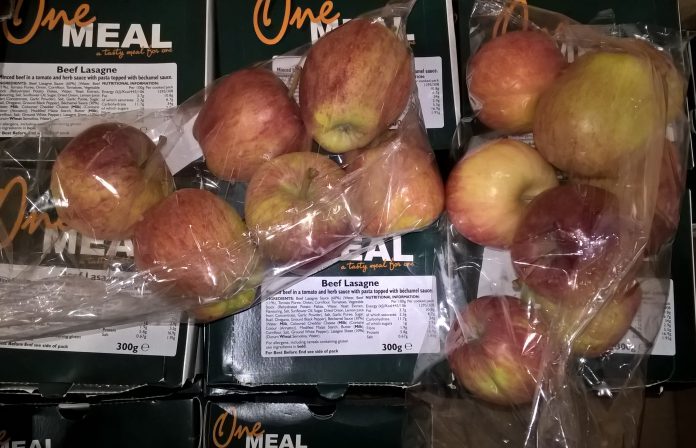 We are working with the government, health services and other partners to ensure essential support will be delivered to those being asked to shield themselves by remaining in their homes for 12 weeks, following the guidance announced last week.
We took a delivery of essential foodstuffs over the weekend and 96 people received emergency food parcels on Sunday, which had been packed by volunteers from South Gloucestershire Council Libraries staff and delivered by Community Transport drivers. Each individual received a small package to help until the proper weekly delivery of food to them begins this week.
The NHS has been writing to around 1.5 million of the most vulnerable people in our communities who have been identified as having the underlying health conditions that leave them most exposed to the worst effects of the Covid-19 virus if they were to catch it. Staying home and avoiding absolutely all unnecessary contact with others is the best way for them to stay safe.
Those who receive the NHS letter are being asked to contact the Department of Work and Pension (DWP) to say whether they have a support network in place that can ensure they have access to the food and medicines they will need, or whether they will need these things delivered to them. Those being asked to shield at home should not be going out, even to the shops or the pharmacy.
Those indicating they need help will be able to receive standard food parcels, which are likely to be delivered directly by supermarkets or other distributors. The NHS, via local pharmacies, will arrange deliveries of medicines to these people's homes. The Government will pass on details of both of these groups to councils, which will be updated regularly as individuals' circumstances may change.
If you have received the NHS shielding letter and are confused or not sure what to do, you can contact the council and we will help make sure you are getting the help you need. If you have not received the shielding letter but think that you should have, we can help clarify the situation and make sure that you are linked in the with help you need. These individuals can contact the council by emailing Community.Shielding@southglos.gov.uk or calling 01454 86 4040.
South Gloucestershire Council, along with all other local authorities, will coordinate other forms of help and assistance for these identified medically high-risk residents as they are needed. This will include meeting emergency food needs residents while the national system is being established, which aims to deliver weekly. We, working with NHS volunteers as necessary, will also regularly and proactively reach out to this most vulnerable group to ensure their ongoing welfare; checking that support networks they rely on are still there and that they are receiving any other services they need while shielding at home.
Council officers are working tirelessly to implement these local emergency systems, which will be expected to step in when the national system cannot. As with all of our response to the Covid-19 outbreak, we will keep these measures under constant review to ensure that we can adapt to changing patterns of need, changes in individuals' circumstances and any new guidance from government and health experts.
Leader of South Gloucestershire Council, Cllr Toby Savage said: "The Government's requirement for the most vulnerable to shield themselves at home for 12 weeks means we need to step up together and support them.
"Being isolated for such a long time will place a huge burden on those individuals, as well as their families, friends and support networks. These are our families, friends and support networks too, which is why as a Council we are playing a key role locally in ensuring this national mobilisation is delivered to where it is needed, to the front doors of the most vulnerable in South Gloucestershire.
"The staff who packed and delivered the parcels this weekend have literally helped to provide a lifeline to some of the most vulnerable people in our community.
"All of this is taking place against a backdrop of staff needing to be absent due to illness or needing to manage caring responsibilities. We are also aware of all of the groups coming forward locally to give vital support to their local communities and we will continue to work with them to ensure that people right across the district get the help they need in these difficult times.
"I am so grateful that the overwhelming response to this outbreak has been one of community-spirited pulling together; doing what's needed to help us all stay safe. We must also not forget the many others who fall just below this highest level of need, there are many other residents in our communities who are also vulnerable, and we are committed to supporting these individuals as well through working in partnership with our strong voluntary and community sector and local volunteering groups and calling on that local community spirit. There have and will continue to be disruptions to many of our services, which is frustrating for everyone, but we must all follow clear advice to avoid all non-essential travel and social interaction, stay home, wash our hands and concentrate our efforts on providing the vital services to those most vulnerable."
The council received a delivery of essential foodstuffs for distribution to those on the Government's Shielding list who do not have any other support from local networks, friends or family. They will receive weekly deliveries through the national system, with the council being asked to ensure they do not go hungry while that system is established.