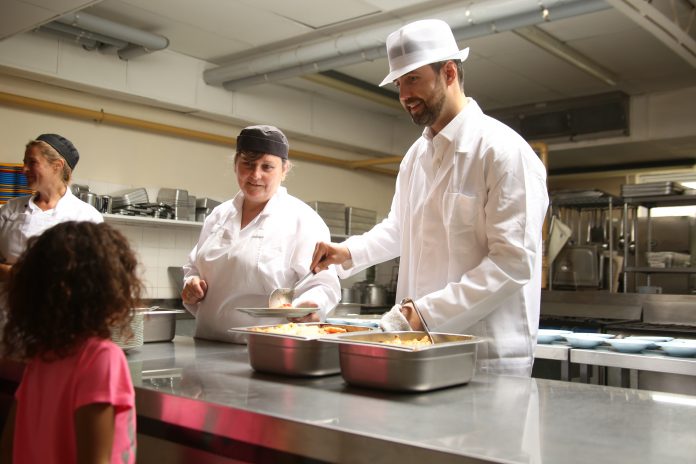 South Gloucestershire Council's school catering division, Integra Catering is continuing to serve hundreds of healthy meals to young people from low-income families through the school summer holidays.
The 'Fit and Fed' programme provides 8 to 16 year olds with free healthy food and activities and is being hosted at Tyndale Primary School in Yate and Parkwall Primary School in Cadbury Heath this summer.
Integra Catering staff are working with suppliers John Sheppard's, A. David, Brakes and Charles Saunders to serve the meals, while sports and activities are being organised by Juice Community Project and Community Sport to deliver the Street Games project.
A successful trial was held earlier in the year resulting in a decision to continue the scheme at Tyndale and Parkwall Schools this summer, with a secure environment provided to host a range of activities, including football, cricket, circuits and playground games.
Leader of South Gloucestershire Council and Cabinet Member for Schools, Cllr Toby Savage joined the programme at Tyndale Primary School this week, he said: "We are happy to be supporting such a worthwhile scheme to provide healthy meals and activities for children during the school holidays as it feeds into our number one priority to deliver excellent educational standards for children in South Gloucestershire."