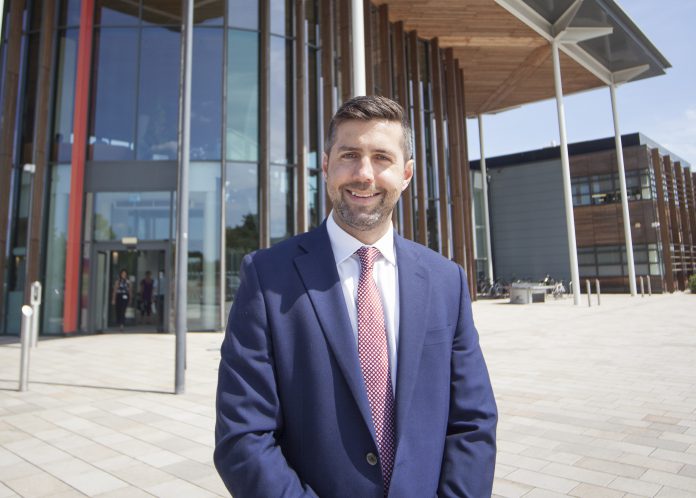 South Gloucestershire's status as the future for advanced manufacturing has received a £65m boost from the Government, in a move that will ensure the region remains at the forefront of innovation in the sector.
The funding announced on 10 August, will go to the National Composites Centre (NCC), South Gloucestershire's world-leading institution for composites research and development, which works with leading manufacturers on research into future industrial materials.
Its backers read like a who's-who of engineering excellence and include locally-based aerospace giants such as Airbus, Rolls-Royce and GKN – which are using the centre to develop new stronger and lighter materials for aircraft and engines – along with international groups such as 3M, Shell and Siemens. A prime example is the NCC's role in delivering the Airbus 'Wing of Tomorrow' programme, which will ensure that South Gloucestershire's world-leading aerospace cluster continues to be at the forefront of aerospace technology.
The NCC, based on the Bristol & Bath Science Park at Emersons Green, is owned by the University of Bristol and forms part of the UK High Value Manufacturing Catapult.
South Gloucestershire Council Leader Councillor Toby Savage welcomed the announcement, which aligns the Council's own ambitions with the backing of central Government. He said: "I am delighted to see this substantial investment coming to the NCC at a time when the Council is supporting several critical initiatives at the Bristol & Bath Science Park.
"We believe that South Gloucestershire can lead the Country in the future of advanced manufacturing and high-value design and see these as key components for the West of England Local Industrial Strategy.
"We will continue to work with partners across the region to coordinate the skills and digital offer to match the outstanding facilities we can now boast across the north fringe, from the Science Park at Emersons Green, to the Bristol Robotics Laboratory at UWE, to the new Wing Integration Centre at Filton, we are extremely proud of our track record in innovation, research and development."
The £65m for the NCC is included in a £780m package announced as part of the Government's strategy to expand the catapult centres. The long-term investment in six of the Catapults should see industry invest in well over £1.5bn in R&D alongside Catapults over the next five years.