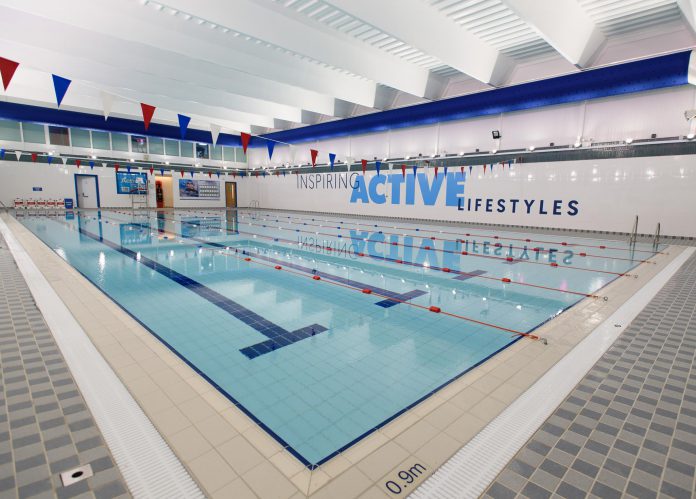 South Gloucestershire Council has been awarded £610,000 from Sport England's National Leisure Recovery Fund to support the leisure centres operated by Circadian Trust to safely reopen, when Covid-19 restrictions allow.
The funding is from the DCMS (Department for Digital, Culture, Media & Sport) package of £100million to support UK leisure centres.
Like many sectors, our leisure centres have been placed under severe financial strain due to impact of Covid-19. Although they have been closed and most of their staff furloughed, they still have to keep their centres maintained and ready to reopen to members of the public, when it's safe to do so.
Circadian Trust were only able to open for four months in 2020, and restrictions on activities meant that they could only offer limited services to their customers. The independent charity that manages the leisure centres has worked with South Gloucestershire Council to ensure they remain viable and are able to continue offering their facilities and services to our residents.
South Gloucestershire Council's Cabinet Member for Communities and Local Place, Cllr Rachael Hunt said: "We are delighted to have secured this vital funding to support South Gloucestershire's leisure centres to reopen their doors to members of the public when restrictions begin to ease following the current Covid-19 lockdown period.
"Our leisure centres play an important role in helping our residents to stay active, live healthy lifestyles and the impact they have on positive mental wellbeing cannot be underestimated. This funding will enable these leisure centres to welcome customers back after has what has been an extremely difficult period. I'm sure people are looking forward to being able to access the facilities on offer when they are allowed to reopen."
"This funding is a lifeline" said Mark Crutchley CEO of Circadian Trust, "like many other parts of the leisure industry it has been an incredibly difficult year for us. We are so disappointed that we have not been able to open to help people enjoy the fantastic range of services our five centres provide, and we know how frustrating it is for our customers. We are looking forward to a decision from the Government that will allow our centres to reopen again in the near future.
"We are so fortunate to have such a high quality of leisure centres in South Gloucestershire and we are grateful to DCMS for this funding which will help Circadian trust to remain viable."
More information on the National Leisure Recovery Fund can be found at National Leisure Recovery Fund opens | Sport England