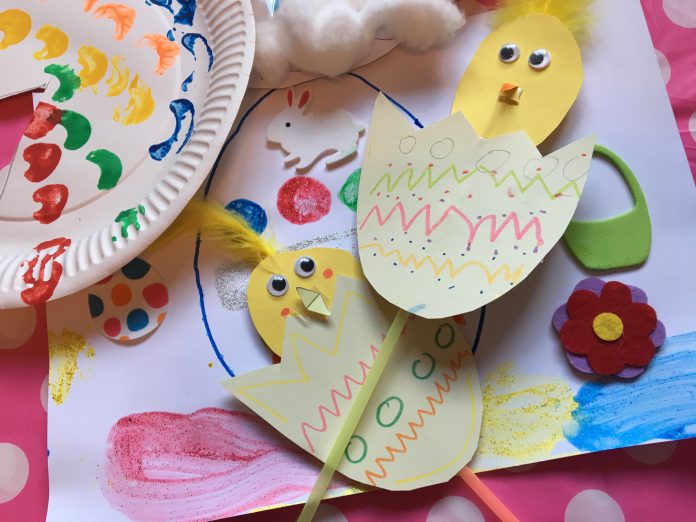 South Gloucestershire's libraries have a range of fun activities planned to help keep children entertained over the Easter holiday including rhymetimes, story times and crafts.
All activities are free drop-ins for primary school aged children unless otherwise stated.
Find your nearest library by visiting www.southglos.gov.uk/libraries
Monday 10 April
Easter eggstravaganza
Thornbury Library, 11pm to 12pm
Easter crafts and activities.
Springtime shenanigans
Cadbury Heath Library, 10.30am to 11.30am
Easter craft, activity and story fun.
Get bedtime off to an egg-citing start
Cadbury Heath Library, 6pm to 6.30pm
Bedtime story fun for the whole family.
Hoppy holidays
Filton Library, 2.30pm to 3.30pm
Join us for Easter-themed craft and story fun.
Tuesday 11 April
The great eggscape
Patchway Library, 10am to 11.30pm
Join us for Easter crafts.
Egg-citing crafts
Yate Library, 10.30am 12pm
Easter eggstravaganza
Staple Hill Library, 10.30am to 12pm
Wednesday 12 April
Step into spring
Kingswood Library, 2.15pm to 3.15pm
Seasonal crafts.
Spring crafts
Winterbourne Library, 10am to 11.30am
Thursday 13 April
Easter excitement
Hanham Library, 2pm to 3pm
Thursday 20 April
Great zoo escape
Hanham Library, 2pm to 3pm
Spring has sprung
Emersons Green Library, 2pm to 4pm
Crafts and activities.
Spring into spring
Downend Library, 10am to 11.30am
Friday 21 April
Myths and legends crafts
Bradley Stoke Library, 10am to 11.30am
Explore Learning Workshops
Come along to this workshop to help you plan your entry for the National Young Writers' Award, then write a story in under 500 words and you could win £500 worth of books for your school.
Most suitable for children aged 4-7. Workshops are free but places are limited. Contact your local library to book a place or telephone 0117 3709702.
Monday 10 April
Downend Library, 2pm to 3pm
Tuesday 11 April
Emersons Green Library, 12pm to 1pm
Filton Library, 12pm to 1pm
Hanham Library, 2pm to 3pm
Wednesday 12 April
Patchway Library, 12pm to 1pm
Thursday 13 April
Yate Library, 11am to 12pm
Tuesday 18 April
Bradley Stoke Library, 4pm to 5pm
Kingswood Library, 2pm to 3pm
Wednesday 19 April
Winterbourne Library, 12pm to 1pm
Rhymetime and story times
Some libraries will also be holding free rhymetimes and story times for babies and toddlers and their parents or carers to enjoy stories, action songs and rhymes together. For more information telephone the library service on 01454 868006 or visit www.southglos.gov.uk/childrenslibrary