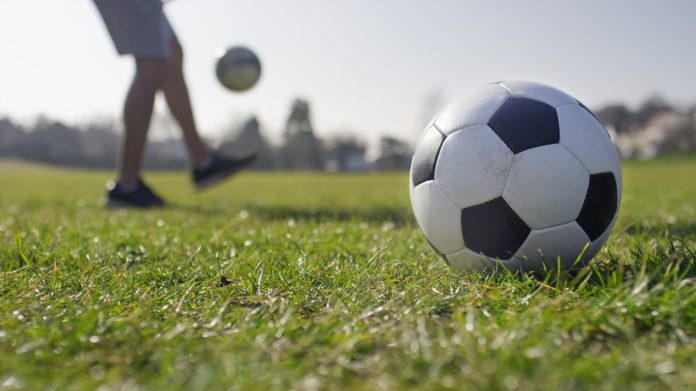 Council anti-social behaviour (ASB) officers have joined forces with police officers to help tackle ASB in the Cadbury Heath and Barrs Court areas of South Gloucestershire. As a result of this action, a number of orders have recently issued to the main offenders.
Over recent years, issues with young people gathering in Cadbury Heath and Barrs Court have resulted in complaints about anti-social behaviour, noise and litter from residents and local councillors.
Together with Avon and Somerset Constabulary, the anti-social behaviour team organised a series of multi-agency partnership meetings and an action plan was drawn up. As part of this work, we worked with an organisation called StreetGames, to help keep young people engaged in positive sports activities in these communities.
We also worked alongside the police to identify the main offenders of the anti-social behaviour and applications were made to Bristol Youth Court (Bristol Magistrates' Court). This resulted in the court issuing two criminal behaviour orders (CBO) and an ASB injunction, along with a community protection warning (CPW) to the perpetrators.
Special Constables also gave up their time to patrol the area to support the community, and letters were also distributed in the area to help raise awareness and act as a deterrent.
Working in partnership with the Juice Community Project, StreetGames sporting activities take place in the area on Friday nights from 6pm to 8pm. These sessions help to reclaim areas that were once home to anti-social behaviour and litter, turning them in to informal sports zones that the young people take pride in. StreetGames is currently funded through the Police and Crime Commissioner and Comic Relief, and from April the StreetGames 'BS30' programme will be funded through the council's Positive Activities Fund.
We have also been working with secondary schools in the area to help raise awareness about these activities.
Environment & Community Services Chair Cllr Heather Goddard said: "In partnership with the police, we have been working with parents in the area to raise awareness of the consequences of people in the community who get involved in criminal and anti-social behaviour. As well as looking at some of the problems in the area, there was an acknowledgment that young people can play an important role in community life.
"We have received a positive response from concerned parents and this preventative work, combined with the community activities we have arranged, has really helped to improve the situation.
"The multi-agency partnership group continue to meet at regular intervals to review progress and discuss new initiatives."
Neighbourhood Inspector Clive Summerill said: "Everyone has been playing their part in resolving these issues. We need local parents and carers to talk to their children about having respect for the community we're all part of and the potential consequences of anti-social behaviour, to themselves as well as others. It's also important for parents and carers to help keep their children safe by making sure they know where they are, who they're with and what they're doing.
"The majority of our young people have no intention of causing anti-social behaviour and of course they should be free to meet with their friends in public places. Our officers don't want to involve young people in the criminal justice system for thoughtlessness, but we will work with the council and the community to take action to tackle persistent troublemakers.
"It's important to report incidents of anti-social behaviour either to police or the council, and we also want to hear about anyone who breaches their Community Behaviour Order."
Mike Squire, network coordinator for StreetGames, said: "We have been working with partners who engage young people all over South Gloucestershire to provide concentrated youth work in the areas where the young people already are. StreetGames sessions regularly assemble groups of around 40 people plus, and have had on one occasion 86 young people taking part. This has had a huge positive impact with the young people, it helps keep them occupied and gives them a focus."
Other schemes for young people in the area include 'Fit and Fed' which is starting during the Easter holidays, and provides young people from disadvantaged backgrounds with a nutritious meal every day, free of charge. There is also a programme of youth work taking place with young people at The Batch Community Centre and a DreamScheme project, which sees young people earning rewards by carrying out community-spirited activities.