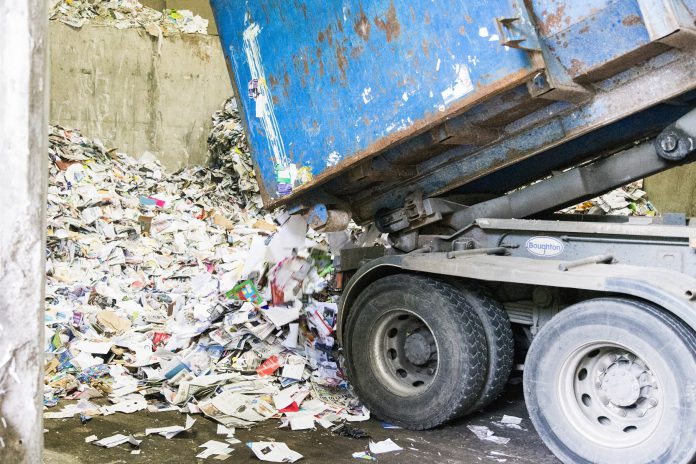 Work will begin on 1 February to make significant improvements to the transfer station and recycling yard attached to the Mangotsfield Sort It recycling centre. This work will prepare the site for the weekly recycling collections that will begin across South Gloucestershire in June this year and will also help to improve traffic flow in and around the Mangotsfield site, which has been an issue for local residents.
To ensure site safety and that the improvements are completed on time, we will need to close the public Sort It recycling centre next to the yard for the duration of the refurbishment, between 1 February – 31 May 2017. The site will still be used by council collection vehicles to unload household waste after collections.
The council is giving residents advance warning so that they can dispose of any appropriate waste they already have prior to the temporary closure.
The three other Sort It recycling centres in South Gloucestershire will be open as usual, 8.30am – 4.30pm seven days a week.
Thornbury – Short Way, BS35 3UT
Yate – Collett Way, BS37 5NL
Little Stoke – Station Road, BS34 6HP
Check what can be accepted at each site before you visit and make sure your vehicle is registered at www.southglos.gov.uk/sortitreg
Councillor Heather Goddard, Chair of the Council's Environment and Community Services Committee, said: "We are improving our waste services to help residents recycle more and reduce waste overall. These infrastructure improvements will mean that we can manage more handle more recycling when we start weekly collections and it will also help fix the traffic problems that can happen at busy times at the Sort It centre in Mangotsfield.
"I hope that local people will bear with us during the works and use our other Sort It centres if they need to, because the time and investment will see real benefits for people living in Mangotsfield and the rest of South Gloucestershire."
The changes to the waste and recycling collection service, which include weekly recycling from June and smaller black bins later in the year, will help South Gloucestershire reach its target to reduce overall waste volumes and recycle 50 per cent of its waste by 2020. The changes are part of the wider waste strategy for the area to provide a consistent service for residents and support the growing population. You can find out more online at www.southglos.gov.uk/wastestrategy
A registration system was introduced at all of the Sort It recycling centres in South Gloucestershire last year to prevent non-residents and businesses from using them. The sites also operate an open bag policy where bags of mixed waste are checked for recyclable items which have to be removed before the rest of the rubbish can be disposed of. The policy is the result of a waste analysis that showed 75 per cent of bagged waste brought to the sites could be recycled.
So far there has been significant improvements in traffic flow at all of the Sort It recycling centres and tonnage figures are already showing a decrease of 24 per cent in non-recyclable waste brought to the sites compared to 2014/15.