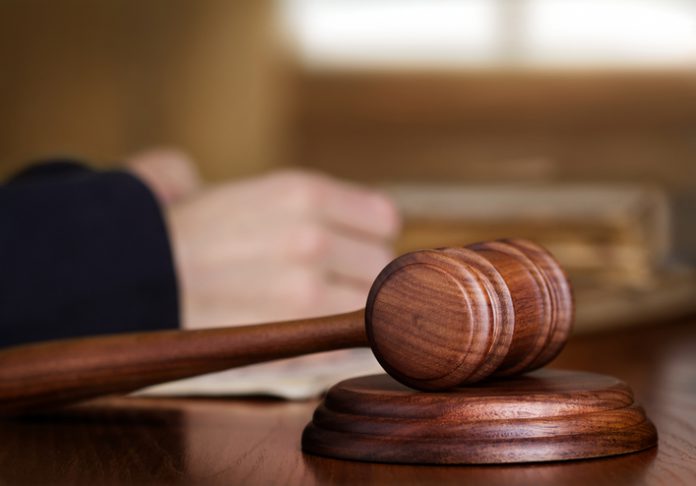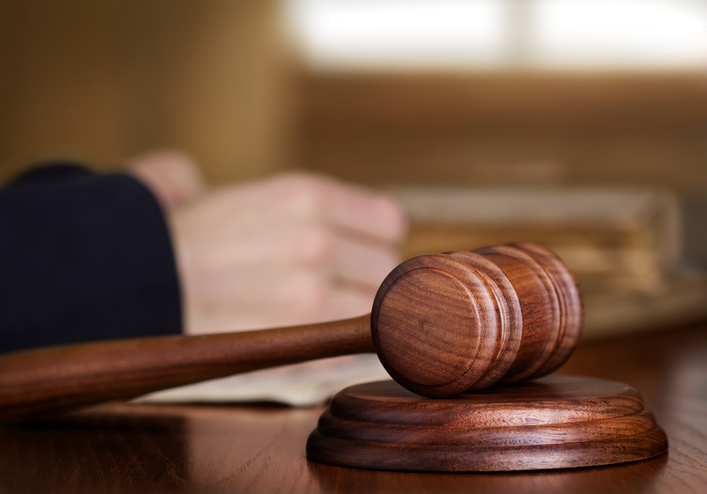 A rogue trader who stole £4,368 from a Warmley pensioner, £1,700 from a young family and defrauded his employer out of £4,400 has been handed a 12-month sentence, suspended for 18 months, and ordered to pay over £11,000 in compensation and costs after an investigation by South Gloucestershire Council's Trading Standards team.
Daniel Dewfall, 38, of Yate in South Gloucestershire appeared before Bristol Magistrates Court on 29 September for sentencing after pleading guilty to two charges of theft and one charge of fraud. As well as the suspended 12-month sentence he was instructed to repay his victims a total of £10,272.68 in compensation and £1,000 towards costs.
The case was pursued following a complaint received by Trading Standards in April 2021. The complainant, a 73-year-old woman, was recommended Daniel Dewfall on Facebook and in December 2020 agreed work for him to remove her old kitchen and supply and fit a new kitchen. £3,900 was paid to Dewfall so the kitchen could be purchased from Howdens Joinery and a further £468 was paid for electrical works. Dewfall was working as a sole trader separately from his employment.
Dewfall removed the existing kitchen from the property and did very little work thereafter. He left a 73-year-old woman to wash her dishes in the bath for four weeks. The installation start date kept moving back for a number of reasons and Dewfall made excuse after excuse, some of which were proved to be a lie.
Trading Standards were aware of Daniel Dewfall due to past dealings with him and were able to identify him quickly. He was provided ample opportunity to repay the £4,368, which he agreed to do. However, after making several excuses he failed to repay the money, leaving Trading Standards no choice but to take formal action against him.
Dewfall did try to purchase the kitchen, however, he attempted to put it on his employer's (at the time) trade account. It was quickly established that he had no permission from his employer to use the account for anything other than in the course of his employment. Following this Dewfall was given opportunities by Howdens to pay for the kitchen personally but failed to do so. The kitchen had to be purchased again at the expense of the customer.
Complaints continued to be received regarding Dewfall. One of which is where he agreed to instal a new bathroom for a young family in Yate, he took £1,700 of their money and failed to carry out any work and/or provide the bathroom. Whilst some monies were repaid, £800 remains outstanding and he left the family in a predicament.
Dewfall was due to attend Bristol Magistrates Court in October, November and December 2021, but failed to attend the adjourned hearings. On 13 December 2021 a warrant without bail was issued.
Dewfall was employed as a supervisor for a building maintenance company from February 2022 to 5 May 2023 when it transpired that he was again using the business credit card and trade accounts for his own purposes. An additional fraud charge for this was laid by Trading Standards. Dewfall even directed members of his team to carry our personal work for him during company hours, which the van tracking system for the business was able to identify.
In June 2023, he handed himself in after an attempt by police to arrest him a few days prior at his ex-employers. Dewfall again failed to attend Court in July 2023 to answer to the charges and claimed his vehicle had broken down. He did attend the adjourned hearing in August 2023 where he pleaded guilty to two theft offences and a fraud offence.
During sentencing His Honour Judge Hart commented that these sorts of cases are "not just about the money but the daily niggling inconvenience, making (the victims) lives miserable".
Councillor Leigh Ingham, cabinet member with responsibility for Trading Standards at South Gloucestershire Council, said: "We do not tolerate rogue traders here in South Gloucestershire and we will not hesitate to prosecute anyone who operates in this manner. We take a very robust approach to vulnerable residents being targeted in such a way and want to send a clear warning to anyone that does, that we will track you down and we will take you to court.
"We encourage our residents to only deal with trusted tradesmen and to make all agreements in writing. Be sure to do your research and be cautious when using websites such as Facebook."
Anyone wishing to report rogue trading to Trading Standards can do so by calling 0808 223 1133.