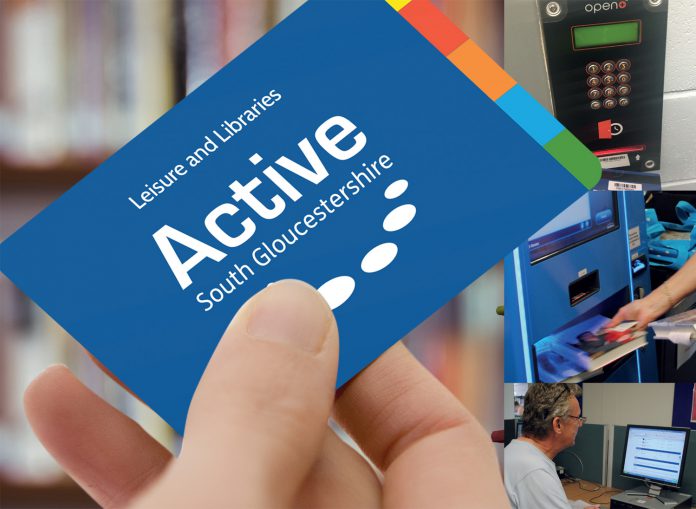 More than 3,600 people have signed up to use South Gloucestershire libraries using Open Access technology in the first six months since changes to the service were introduced last year.
Open Access enables users to use the library during unstaffed hours through swipe card technology and provides access to books and other services through earlier opening and later closing times for up to  seven days-a-week.
In October 2017, with the council required to save £500,000, staffed hours were reduced. To help mitigate this, Open Access technology was rolled out across most of the council's libraries. In response, more than 3,600 had signed up to Open Access as of April, with an average of 215 members attending the short induction sessions each month.
The service has been monitoring usage and feedback from users and there are plans to extend early-morning opening hours for Open Access users from July, when libraries will be open from 8.00 am to enable people travelling to work and school to access the service.
Open Access has been installed at Bradley Stoke, Cadbury Heath, Downend, Emersons Green, Filton, Patchway, Staple Hill, Thornbury, Winterbourne and Yate libraries. Kingswood will have Open Access technology added when the library moves into the Civic Centre building in the New Year.
Bradley Stoke library is now fully open, the new technology was installed there earlier as part of the Council's refurbishment to Bradley Stoke leisure centre. That experience proved a very useful test bed from which the council gained valuable customer feedback which helped inform the wider roll-out. The whole building is now open to registered users and in the last few months we have also improved the network speed and created a quiet room with computer desks which is proving very popular.
The council wanted to avoid closing any libraries and implemented a range of actions to ensure that communities continued to have access to a library service.  At Chipping Sodbury, a partnership arrangement with Sodbury Town Council has enabled the library to continue to operate with, the council continuing to provide books, IT and support and Sodbury Town Council recruiting and managing a 41 strong group of volunteers to keep the service open for 21 hours a-week.
The mobile library has been replaced with community collections at Marshfield, Stoke Gifford and Hawkesbury Upton which are funded by parish council and local members award funding whilst at Severn Beach support from Severn Beach Parish Council, has enabled the North Somerset Mobile Library service to support that area for half a day a fortnight..
Cabinet Member for Communities and Tourism, Councillor Paul Hughes, said: "I am pleased that Open Access has been so successful and has enabled our libraries to be open longer than ever following the investment by the Council in this technology.
"The libraries are still open with our excellent, qualified staff, who can support people with reading, accessing digital services and encouraging children to read through the many activities on offer, but Open Access gives people a choice of service and the ability to use a library when it suits them."
To find out more about the services and facilities at your local library, go online to www.southglos.gov.uk/libraries. You can also find out how to register at as a library member and for Open Access at www.southglos.gov.uk/openaccess.