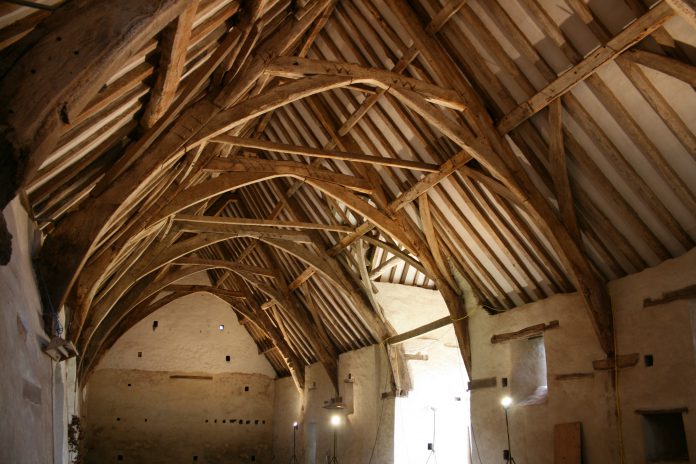 Some of the Heritage Open Days events may not be taking place following the death of Her Majesty Queen Elizabeth II. Please check with the event organisers. The events at Winterbourne Barn, Marshfield Guided walks and free admission at Dyrham Park on Saturday are all going ahead.
Historical buildings and venues across South Gloucestershire will open to the public for free from Friday 9 to Sunday 18 September, as part of Heritage Open Days 2022.
The national scheme provides free entry to heritage sites across the area and allows people to discover the hidden, historical treasures and attractions of South Gloucestershire.
With this year's focus being on the region's industrial past, visitors and residents are invited to discover the local area's rich history of zinc and brass production at Kingswood Heritage Museum. Or peer behind the scenes at Ram Hill and Brandy Bottom Colliery to learn more about South Gloucestershire's coal industry.
Discover hidden grottoes and subterranean tunnels in William Champion's Garden at Warmley, take a guided tour of Winterbourne Medieval Barn and enjoy stunning views from the bell tower of St Mary's Church, Thornbury.
There will be opportunities to join accompanied walking tours around Marshfield, Yate and Chipping Sodbury, as well as the chance to explore some of South Gloucestershire's most loved sites and attractions, such as Dyrham Park and Kingswood Heritage Museum.
Cabinet member for communities, councillor Rachael Hunt, said: "Heritage Open Days provide a unique opportunity for people to find out more about the history of where they live, and this helps to build a strong connection with the places around us.
"With 14 different venues and activities across the district taking part, there is something to suit all ages and mobilities. I am positive people will learn something new about the place they live, and I encourage everyone to go and explore and celebrate our region's history and how it continues to influence how we live today.
"A huge thank you to the venues and volunteers involved this year, all of whom are passionate about our local history and culture."
Full details of all the Heritage Open Days in South Gloucestershire including dates, venues and activities, can be found here: www.southglos.gov.uk/heritageopendays
Some Heritage Open Day walks must be booked in advance.