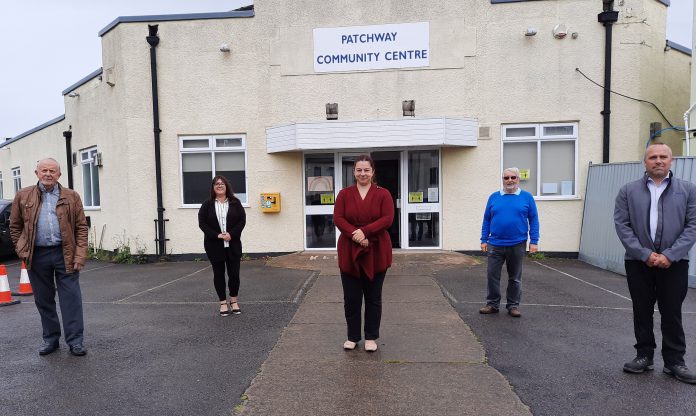 Work is underway on a £1.528 million project to refurbish, remodel and extend Patchway Community Centre to provide additional space and modernise the building for the growing, local population.
South Gloucestershire Council's Cabinet Member for Communities, Cllr Rachael Hunt was joined by representatives from Patchway Community Association, Patchway Town Council and Beard Construction recently to mark the start the project.
The work is being funded through a S106 agreement which has been secured and distributed by South Gloucestershire Council following new housing development at Charlton Hayes. The construction is being overseen by Patchway Town Council who have appointed a design team to manage the project.
Facilities at the renovated community centre will include new preschool facilities, a new lobby, a 150 square metre hall located on the first floor, a new lift and a contemporary kitchen with additional storage. Beard Construction will carry out the work in two phases, with the project expected to be completed next summer.
South Gloucestershire Council's Cabinet Member for Communities and Tourism, Cllr Rachael Hunt said: "I am delighted that we have secured this funding to transform Patchway Community Centre into a modern, community asset which will help to bring both existing and new areas of the local area together.
"This exciting project will deliver a range of new amenities, including leisure, pre-school and catering facilities which will be available for the community to utilise. I look forward to seeing the updated building when it's finished and I'm sure it will be something for the entire community to be proud of."
Vice Chair of Patchway Town Council, Cllr Roger Loveridge said: "We are delighted that work is underway on the extension and refurbishment of Patchway Community Centre. Once the work has been completed, next year, the centre will provide excellent modern facilities that will benefit all the residents of Patchway and Charlton Hayes, it will include a new and modern facility for Patchway Pre-School, a new roof and over 50% more space for community use."