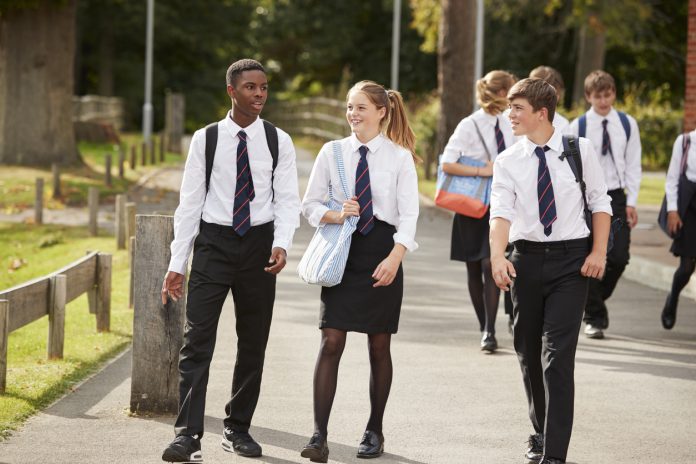 The value of vouchers provided to families during school holidays who receive benefits-related free school meals during term time will be restored to £15* per week per pupil, following a 33 per cent cut imposed before Easter.
The decision was taken by the South Gloucestershire Council Cabinet Member for Cost of Living, Equalities and Public Health, Councillor Alison Evans. She said that the new portfolio, created after May's local elections, was a reflection of the way the council wanted to focus on local people's priorities. These include residents who face difficulties providing additional food for their children during school holidays because of significant price rises, when they can normally rely on free lunches during term time.
The move will cost an additional £292,000, bringing the total allocated to this support to £1 million, with funding coming from the Government's Household Support Fund (HSF), which has allocated £2.82 million to the council for this year.
The funding is also being used to support households struggling with the rising costs of energy, for example by providing advice on reducing costs by changing routines to cut energy use and to make homes more energy efficient. There is also a focus on helping carers and care leavers. This summer, vouchers will also continue to be provided to fund meals for Year 11 school leavers who have previously received free school meals.
Councillor Evans said: "For many families in South Gloucestershire there is truly a cost of living crisis. Many of us can take putting food on the table for our families for granted, but for those who rely on benefits-related free school meals during term time, the additional cost of providing healthy food during the holidays can overstretch a household budget.
"We are committed to doing all we can within the resources we have available to help those families. Some of that support is available in help and advice to reduce costs, but some of it needs to be in financial form, to take real pressure off families. We believe that helping those families in the most need must be our priority, which is why we have reversed the cut that was imposed earlier this year.
"The causes of the cost of living crisis are many and varied, which is why the council is working hard with partners in advice and support agencies and with the community sector to ensure that local people who need help can access responses which are also varied to help meet their individual needs.
"This is why we have created a new portfolio, putting taking action on the cost of living crisis alongside a focus on equalities and public health. The current crisis often has the biggest impact on those who face other disadvantages and it is well known that these can combine to lead to worse overall health. Where we, as a council, can make positive changes to help, we will act quickly to do so."
A wide range of help is available to local people dealing with the cost of living crisis. For more information, please visit the council website: www.southglos.gov.uk/costofliving
*The e-vouchers will be for £60 in total. This is for 4 weeks at £15 per week, with help for the other two weeks of the school holiday given through South Gloucestershire holiday activities and food clubs (also referred to as the HAF programme, funded by the Department for Education).
The HAF programme aims to provide healthy food and enriching activities during the school holidays to children who are aged between 5 to 16 years old and receive benefits-related free school meals. For full details and for eligible families to book free places at HAF clubs this summer, visit www.southglos.gov.uk/HAF