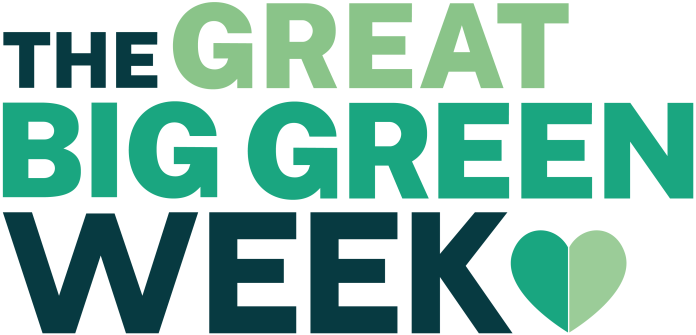 South Gloucestershire Council is encouraging people in the area to get involved in the Great Big Green Week and is helping facilitate a number of events and activities to help everyone save money, resources and ultimately our planet.
Running from 24 September to 2 October, the Great Big Green Week is the UK's biggest ever celebration of community action to tackle the climate and nature emergency.
As well as marking the Great Big Green Week in South Gloucestershire, the council is helping local communities work together to protect our natural resources and make more sustainable choices. Advice is also on offer to help residents make the switch to greener and cheaper energy-saving solutions for the benefit of the environment and to help people be prepared ahead of further energy price hikes this winter.
As part of the initiative, there is an energy saving event taking place at Kingswood Civic Centre where there will be new thermal imaging cameras on display which will be available for people to borrow from local libraries soon to help highlight more cost-effective heating solutions for their homes. The council is also staging a Wild About Nature Conference as part of its plan to work with parish and town councils on positive green action initiatives in their area to preserve energy and resources. The events will culminate in wildflower plug planting at Siston Common.
Councillor Toby Savage, Leader of South Gloucestershire Council and cabinet member with responsibility for the climate, said: "The Great Big Green Week offers an opportunity to celebrate and share some of the local actions being taken to stand up for nature and fight climate change.
"We are working on the Big Switch towards being carbon neutral by 2030 and increasing biodiversity in South Gloucestershire. The climate and nature emergency presents us all with major challenges and as well as addressing what we can do as a council, we want to help individuals and communities take action to protect the environment."
The council declared a Climate Emergency in July 2019, pledging to lead South Gloucestershire to become carbon neutral by 2030. In support of this, the council set out a yearly action plan to lead by example, decarbonising its own operations and making them climate and ecologically resilient; enable a low carbon, climate and ecologically resilient district through policies, programmes, and decision-making; and to inspire residents, communities and businesses, and national Government and agencies, to act fast themselves. In January 2022 South Gloucestershire Council's Climate Emergency Action Plan was ranked as one of the top 10 climate plans in the country. It was scored as the seventh-best single tier/unitary authority and came in tenth overall, out of more than 300 plans examined across the entire UK.
Related events include:
Climate Emergency Community Engagement meeting – home energy saving special (open to everyone)
Thursday 22 September, 7.30pm-9.30pm, Kingswood Civic Centre, High Street, Kingswood BS15 9TR
* Learn to save energy at home – including no and low-cost measures and how to help your family and friends
* Learn how to use our new thermal imaging cameras which will be available to borrow from South Gloucestershire libraries soon
* Find out how to fit radiator panels to keep heat in your home.
Wild about Nature Conference (invite only)
Friday 23 September – the council are inviting representatives of town and parish councils to attend this event to find out how they can take positive action to tackle the Nature Emergency in their local areas. The council will be talking about its Local Nature Action Plans (LNAPS) and how they play a vital part in supporting nature action at a local level.
During Great Big Green Week (24 September to 2 October):
Meadow cut at Wick Golden Valley Local Nature Reserve
Tuesday 27 and Wednesday 28 September, at Wick Golden Valley Nature Reserve.
For more information email nature@southglos.gov.uk
Energy Saving for community centres and town and parish councils (online)
Wednesday 28 September, 10am-12 noon
This event has been advertised to town and parish councils and local community centre managers. However, if you know any other local community organisations who own their building and may be interested in this event please email Climate.Emergency@southglos.gov.uk so they can be invited.
Frome Valley Medical Centre Great Big Green Week – home energy saving advice and more
Saturday 1 October, 10.30am-12.30pm, Frome Valley Medical Centre
Open to local residents in the Frome Valley Medical Centre area.
Community wildflower plug planting
Saturday 1 October, 1pm-5pm, Made Forever Community Centre, Kingswood, BS15 4RQ/Siston Common
Open to everyone, sign up here: https://10kchallenge.eventbrite.co.uk
For more information visit https://greatbiggreenweek.com/ or www.southglos.gov.uk/thebigswitch