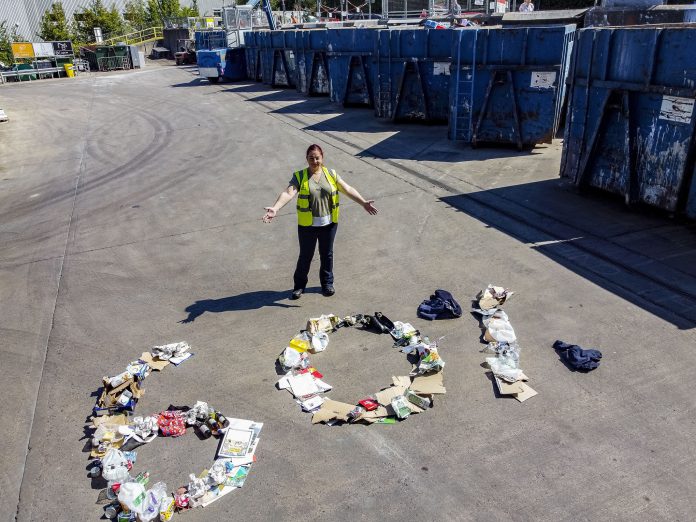 Government figures on national recycling rates show South Gloucestershire is now recycling 60 per cent of all its waste. It means even less waste going to landfill, which is great news for nature and the environment.
South Gloucestershire Council had the fifth highest recycling rate of all unitary authorities in the country in 2020/21, and will find out how the latest, improved Department for Environment, Food & Rural Affairs (DEFRA) figures for 2021/22 compare nationally in December.
The council is investing heavily into waste management infrastructure in the district, including the building of a new slip road at Carsons Road Sort It recycling centre and the development of a new recycling centre, waste transfer station and collection depot in Filton.
These improvements will make it easier for residents to recycle and re-use even more and further boost the council's ability manage waste in a sustainable and environmentally conscious manner.
Recycling in South Gloucestershire has been further boosted by a recent announcement that it will be included in a national trial to collect plastic bags and wrapping from households as part of normal weekly recycling collections. The trial will help inform government and industry on how plastic bags and wrapping can be added to existing household recycling collections to protect the environment.
Collections will begin from 17 October with selected households from parts of Bradley Stoke, Chipping Sodbury and Olveston taking part. If successful, the number of homes included will be expanded in 2023, rolling it out to all households in the district by 2025.
Cabinet member for communities, Councillor Rachael Hunt said: "Reaching a recycling rate of 60 per cent is a significant milestone on our journey to recycle and reuse more of our waste. This fantastic result puts us well ahead of the national average and is testament to the commitment and effort that our residents put into recycling their waste.
"It is also thanks to our ambitious changes to waste and recycling collections which are delivering results. We are well on our way to hit our 70 percent recycling target with nothing going to landfill by 2030, and it is fantastic to see how our residents have embraced changes to collections for the good of the environment.
"We are now recycling ten-times more waste than we were in the year 2000 and
almost 80 per cent of our non-recyclable waste now goes to an 'energy-from-waste' facility instead of landfill. Our excellent recycling rates would be impossible to achieve without the efforts of residents, so I thank everyone and encourage people to re-use, repurpose and recycle as much of their waste as possible."
Further information on waste and recycling collections and advice on how you can re-use and recycle more of your waste can be found at https://beta.southglos.gov.uk/environment-and-waste/waste-and-recycling
Information on South Gloucestershire's Sort It recycling centres is available at www.southglos.gov.uk/sortit