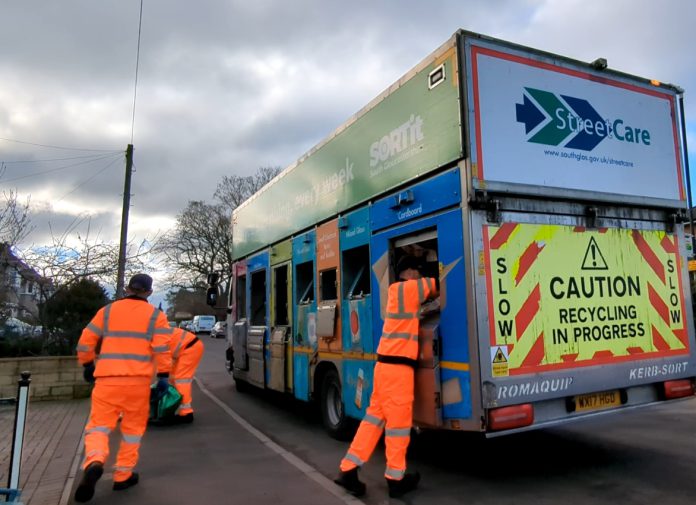 The amount of waste recycled by South Gloucestershire residents continues its upward trend, reaching almost 60 per cent for the latest data period 2021/22.
This figure puts South Gloucestershire Council in second place for unitary councils in England and tenth position for all England councils for recycling.
Service Director for Place operations Mark King said: "This is a tremendous achievement, a testament to the waste and recycling services provided by the council, and to the efforts of residents to recycle their waste at home and the Sort It recycling centres. Since the introduction of recycling collections and fortnightly bin collections in 2003, our recycling figures have gone from just 14 per cent to our current rate of 59.9 per cent.
"Consistent data collection, forward planning through our Waste Strategy and keeping pace with legislation changes has helped us to identify the best course of action to keep the service fit for purpose.
"We know there's still more we can do to increase recycling as there are still a lot of materials that could be recycled ending up in black bins. Recycling as much as possible keeps valuable materials like metal, plastic, glass, paper and card in use for longer, reducing the need for raw materials to make products and packaging. It also helps to keep waste costs down for South Gloucestershire and supports our journey towards our net zero carbon target set out in our Climate and Nature Emergency Declaration."
The council continues to look for opportunities to improve the service, manage costs and cut carbon. It is currently taking part in a trial to collect and recycle plastic bags and wrapping. The trial is taking place with 2,000 households currently and, if successful, the council hopes to expand into a second phase which will include 25 per cent of South Gloucestershire households.
Other plans include building a new site in Filton to include a recycling centre, collections depot and reuse shop.
There are also national changes from the government Waste and Resource Strategy that the council will need to respond to such as Extended Producer Responsibility, consistent recycling collections, Deposit Return Schemes and new recycling targets.
Find out more about recycling from home at www.southglos.gov.uk/recycleweekly