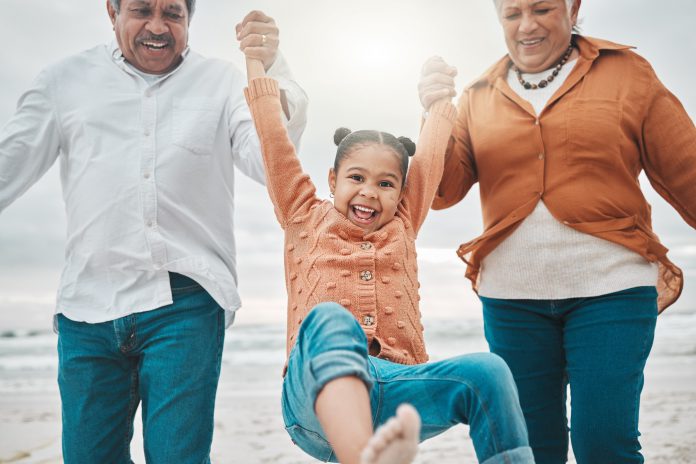 A comprehensive £2 million programme to improve health and wellbeing in South Gloucestershire has received the go ahead.
The funding will enable South Gloucestershire Council and South Gloucestershire Locality Partnership to launch a series of projects across four strategic areas:
Start Well – creating the best start in life for children and young people
Live Well – targeted work to support vulnerable residents through early identification and early intervention
Age Well – enabling people to stay healthy and independent for longer
Community in Action – working in new ways with communities and the voluntary sector to improve health, wellbeing and care outcomes.
Mental health and wellbeing will be a key consideration across all this work.
The Prevention Programme aims to improve access to the best possible information, advice, and guidance for local people so that they are able to support themselves and their families. It will also improve support for people facing financial hardship and poverty, and seek to increase the number of individuals and families able to support themselves and live independently.
Most projects begin in April 2023 and will run over the next two years. They will aim to have immediate and longer-term impacts for local people and the way organisations work together in South Gloucestershire.
Under the Start Well theme, a team of new family link workers will be funded to identify and support struggling families at the earliest opportunity. The team will work with parents, carers and children and young people on improving school attendance and support for mental health issues.
Specific projects under Living Well include continued support around the cost of living and work to help tackle violence against women and girls.
Age Well will see the Village Agents pilot extended in South Gloucestershire where trusted community members make contact with, support and signpost services for vulnerable individuals and actively engage with their local communities. An Improving Homes & Wellbeing service is also being established in partnership with Age UK.
Community in Action will see projects that enhance the way South Gloucestershire Council and its partners collaborate and work with our communities and the Voluntary, Community and Social Enterprise (VCSE) sector.
Councillor Franklin Owusu-Antwi, cabinet member responsible for public health at South Gloucestershire Council, said: "The Prevention Programme is such positive news for South Gloucestershire. The programme will help us improve health in the area and reduce inequalities in health between different population and community groups. The intention is to deliver long-term, transformational system change in the way we work in the area so that we shift the balance of our support towards prevention.
"At a time of increased demand and reduced resources, it is important that we are able to provide investment when families first let us know they are struggling, rather than having to wait until things get more difficult. Getting in early is better for the child, the family and the school, as it means we're providing the right support at the right time."
A project to tackle violence against women and girls is a key part of the Prevention Programme. The work will be delivered through South Gloucestershire's Safer and Stronger Communities Strategic Partnership.
Compared to the national average, South Gloucestershire is a safe place to live and work, however, not everyone feels safe and the council wants to understand more about this before making changes and taking action.
Councillor Owusu-Antwi added: "Tackling violence against women and girls should be a priority for every community and even though South Gloucestershire is a safe place to live and work, we don't necessarily know all the issues affecting residents today. We want to know, so we'd like to hear from any woman or girl who has experienced not just violence but harassment or intimidation or who has been made to feel unsafe whether that is while out running or cycling, on a night out or on public transport."
As a first step, an open survey will seek to really understand local issues and the experiences of people in South Gloucestershire. The short online survey is open to all, but the council is particularly keen to hear from women and girls about what makes them feel safe or unsafe and incidents they have experienced or witnessed. The survey is available at www.southglos.gov.uk/womens-safety-survey-residents
As well as the short survey, which is also open to local organisations, partners and professionals, several pop-up engagement events are to take place in February to give people the opportunity to give first-hand experience and their thoughts on the problems which need addressing and how that should be done. Further details will be available soon.