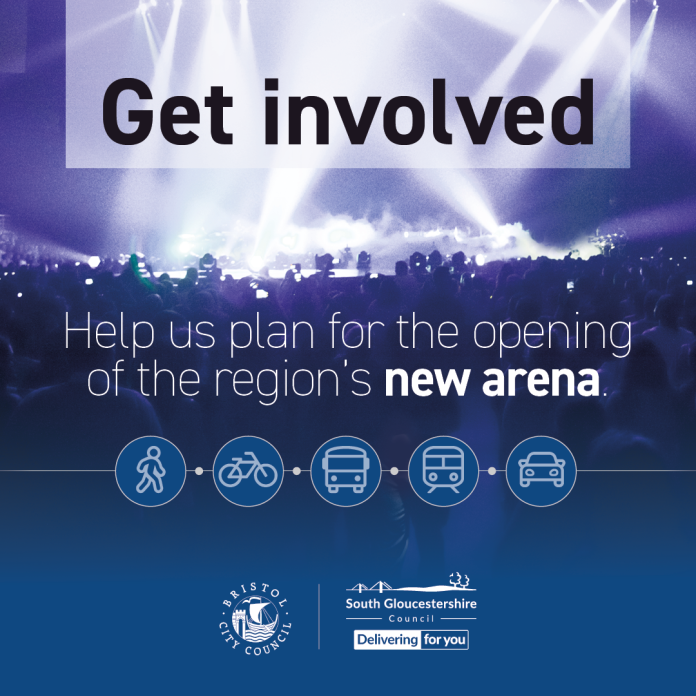 People who live and work near the site of the new arena are being asked to help plan for when the venue opens.
The new YTL Arena Bristol is being built in the Brabazon Hangars next to the former Filton airfield and development of the arena is planned to start soon.
South Gloucestershire Council and Bristol City Council have launched a joint survey to learn more about people's travel habits and parking needs.
The information collected will help the two local authorities investigate what kind of measures might be needed to help mitigate the impacts of the development.
Arena goers will be able to get to and from the venue by train, public bus, shuttle bus, walking and cycling, and will be able to park in the arena's car park.
However, some people may also choose to drive and park on nearby streets, so this is something the councils need to plan for.
The arena travel and parking survey is open until Monday 6 March and is available online at www.southglos.gov.uk/arenaparking
If measures are needed, South Gloucestershire Council and Bristol City Council will carry out further consultation with local people.
Councillor Steve Reade, South Gloucestershire Council's cabinet member responsible for transport, said: "The new arena is such an exciting development for South Gloucestershire and the wider region. It will really put the area on the map.
"The new arena, along with the redevelopment of the former airfield site, will create jobs and provide homes for local people.
"We are already investing in improving walking, cycling and public transport links in this area of South Gloucestershire but to help us make further preparations for such significant development we need to hear from residents and people who work in the area so we can work to minimise the impact on our communities."
Councillor Don Alexander, Bristol City Council's cabinet member for transport, said: "We're getting set to welcome YTL Arena Bristol, bringing a host of world-class live music and entertainment to our city.
"We're working to deliver even more new railway stations for the Bristol area at North Filton and Henbury but, in the meantime, to help us prepare for the arena opening, and the thousands of people who will be travelling to the new venue on a regular basis, we are asking about how people travel in the area and their parking needs.
"This is why we need plenty of people who live or work in the area surrounding the new arena to fill in the survey."